Google is a multinational corporation based in California, USA, that focuses on Internet products and services.
As of 2014, Google is one of the leading information technology companies in the world.
Its search engine processes over a billion search requests every day, making it the most visited website in the world.
The company was founded by two Ph.D. students at Stanford University; Larry Page and Sergey Brin. In 1998 the two made Google a privately held company.
The founders originally nicknamed their search engine "BackRub", to reflect how it checked backlinks to estimate a website's importance. They soon changed the name to Google, which is a misspelling of the word "googol", the number 1 followed by a hundred zeros, indicating that the search engine provided vast quantities of data.
Several years later, in 2004, Google went public. The company offered 19,605,052 shares at a price of $85 per share – giving Google capitalization of over $23 billion.
The company's mission statement has always been "to organize the world's information and make it universally accessible and useful".
Google is estimated to run on over one million servers in data centers worldwide, and to process more than one billion requests and approximately 24 petabytes of data each day (A petabyte is 250 bytes; 1024 terabytes, or a million gigabytes).
Google has expanded its business operations from exclusively focusing on search, examples include: the company's social networking service Google+, its Android mobile operating system, the browser-only Chrome OS for Chromebooks, its email service (Gmail), the office suite Google Drive, cloud computing, software, as well as the its advertising services.
Through a series of acquisitions and partnerships Google has also acquired some of the most visited sites in the world, including YouTube and Blogger.
The company has experienced significant growth since its creation and it now generates billions of dollars every year. The majority of its revenue comes from its advertising service AdWords – the world's leading online advertising technology.
Overview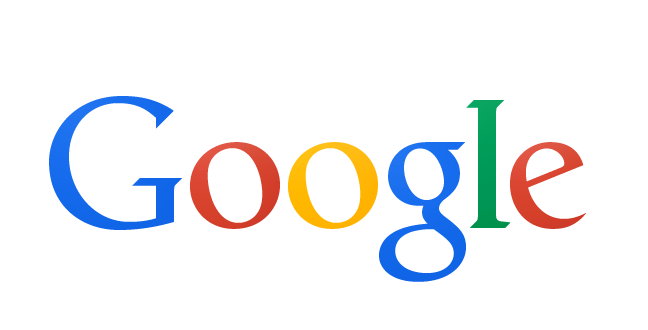 CEO: Larry Page
Chairman: Eric Schmidt
Type: Public
Industry: Internet/Software
Headquarters: Googleplex, Mountain View, California, USA
Employees: 47,756 (2013)
Publicly listed on the NASDAQ Stock Exchange
Traded as: NASDAQ: GOOG
NASDAQ-100 Component
S&P 500 Component
Founded: September 4, 1998
Founders: Larry Page and Sergey Brin
Revenue: $59.82 billion USD (2013)
Net income: $12.92 billion USD (2013)
Total assets: $110.92 billion USD (2013)
Subsidiaries: DeepMind Technologies, AdMob, Blogger, DoubleClick, VirusTotal, Waze, On2 Technologies, Nest Labs, SlickLogin, Boston Dynamics, WIMM One, Picnik, Bump, Zagat, YouTube
---
| | | |
| --- | --- | --- |
| Key figures (in millions USD) | 2013 | 2012 |
| Total revenues | $59,825 | $50,175 |
| Total costs and expenses | $45,859 | $37,415 |
| Net income | $12,920 | $10,737 |
| Research and development | $1,717 | $1,325 |
| Total assets | $110,920 | $93,798 |
| Total stockholders' equity | $87,309 | $71,715 |
| Total liabilities and stockholders' equity | $110,920 | $93,798 |
| Cash and cash equivalents at end of period | $18,898 | $14,778 |
| (USD) | 2013 | 2012 |
| Net income per share (basic) | $38.82 | $32.81 |
| Net income per share (diluted) | $38.13 | $32.31 |
Source: Google Earnings Release FY13 Q4
Larry Page, CEO of Google, commented on the results:
"We ended 2013 with another great quarter of momentum and growth.  Google's standalone revenue was up 22% year on year, at $15.7 billion. We made great progress across a wide range of product improvements and business goals.  I'm also very excited about improving people's lives even more with continued hard work on our user experiences."
News
July 18, 2014: Second-quarter revenues increased by 22% to $16bn while profits rose 6% to $3.4bn. The good performance was mainly driven by strong advertising. Nikesh Arora, Chief Business Officer, exits Google to join Softbank Corp. Omid Kordestani will take his place.
July 10, 2014: Google Ventures announced it is opening a European arm in Clerkenwell, London, next to the "silicon roundabout". The initial $100 million fund will target European tech entrepreneurs, says Managing Partner Bill Harris. The search engine giant believes Europe will one day become home to several new major tech companies.
June 24, 2014: – Google announced it is testing a domain name registration service in which customers can search, find, purchase and transfer their business domain names. The service will provide branded email that is forwarded to existing email accounts, domain forwarding, no-cost private registration, customizable sub-domains, 10 million resolutions per year on its DNS servers, plus seamless access to Squarespace, Shopify, Weebly and Wix for customers who want a full package for building a website. Google will not host the websites.
June 22, 2014: Nest Labs has confirmed it is to buy Dropcam, another example of Google's latest move to get more intimately into people's homes. Net labs, a Google company, is said to be prepared to pay about $550 million. Although both companies confirmed the takeover, they did not reveal exactly how much it is worth.
May 5, 2014: Google acquired Rangespan, a British start-up company that utilizes data science to help retailers expand their product selection based on real-time sales dynamics.
April 24, 2014: For the first quarter of 2014 Google announced a 9% drop in the price of its ads, but a 26% increase in ad income. Advertisers are reluctant to pay as much for mobile screen adverts as they do for those that appear on laptop screens.
---