Apple watch out, yesterday the Google Store was launched.
People can now browse the user-friendly, intuitive online shop for Google devices and accessories or simply learn more about what Google has to offer.
A wide range of products are available for consumers to buy from the store, including Chromebooks, Android Wear-powered smartwatches, Chromecasts, as well as accessories (such as keyboards and cases).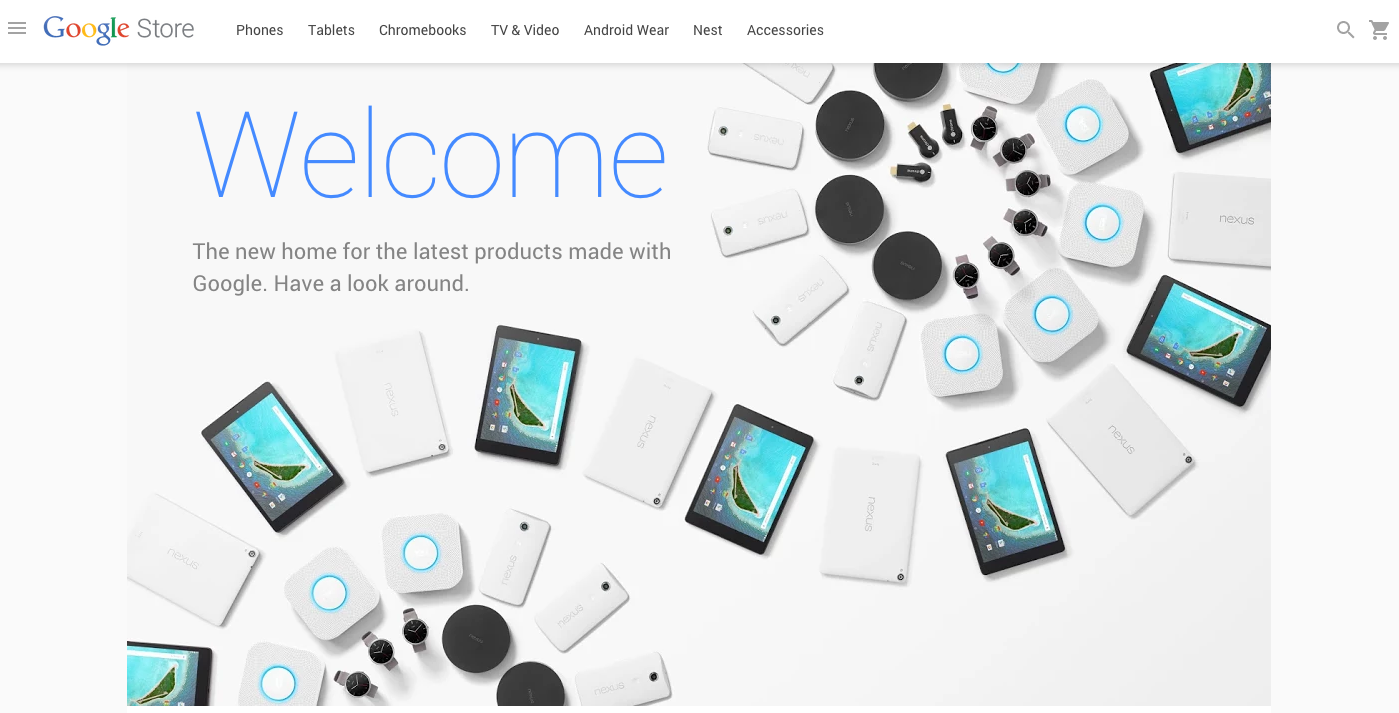 The homepage of Google's online store  (store.google.com)
Google made the announcement in an official blog post by Andrew Bowers, Director of Consumer Hardware.
Bowers said:
"We've been selling our devices on Google Play for years, but as we've added more products to the family, we thought it was time to make it easier for you to learn more about them. So today we're also launching the Google Store, the new home for the latest devices made with Google."
Adding:
"At store.google.com, you can shop Nexus phones and tablets, Chromecast and Chromebooks, learn more about newer technology like Android Wear, Nexus Player and Nest, and stock up on accessories like cases, keyboards and chargers. "
People who have bought stuff on Google Play will have their order-info automatically transferred to the Google Store.
"Once you've found the right device at the Google Store, you can still head to Google Play to find apps, games, music, movies, TV shows and more. If you recently bought a device on Google Play, don't worry—your order info will automatically be transferred to the Google Store."
Google opened its first high street store in London and plans on opening more across the UK
Only recently Google opened its first real store in London (near Oxford Street).
Google plans on opening two other official stores in the UK in Fulham and Essex.
Employees at the shops will offer advice on how to use Android devices, Android apps, Chromebooks and Chromecasts.