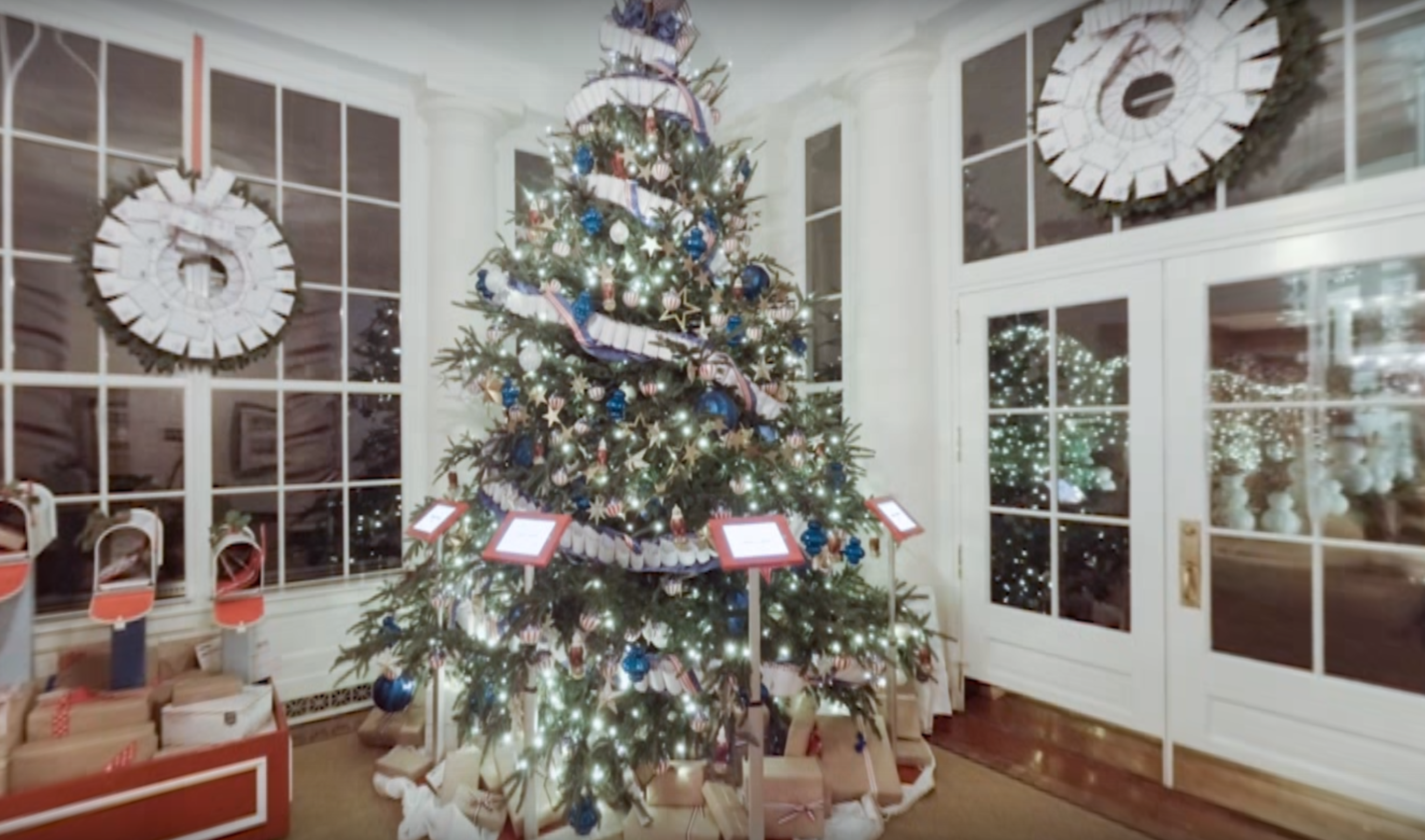 Google has launched a virtual reality tour of the White House at Christmas time.
The video takes users on a 360-degree journey through various iconic rooms and halls, such as the China Room, the East Colonnade, and the White House Library – showing off some of its most impressive Christmas trees and ornaments.
It only lasts five minutes but it gives users a glimpse of VR technology at work.
Viewers can look around at different things while on the tour, giving it a new level of replayability value – each time you watch the video you can notice something new.
Google reportedly created the video with its Jump camera rig – a 16-camera setup in circular formation. The setup, co-designed by GoPro, is estimated to cost at least $15,000.
The tour of the White House can be watched on a phone, Android or iOS, and any other mobile device or desktop.
The video is definitely worth watching, but users should use a VR headset when watching it – otherwise you'll just see blurry images. The video has a narrator as well, describing almost every bauble and decoration in sight.
---
Video: 360 Holiday Tour at the White House
---