Google is a step closer to unveiling its highly anticipated 3D scanning camera. The company announced that Project Tango, its 3D scanning camera, has been moved from the experimental Advanced Technology and Projects (ATAP) group lab and into its mainstream business.
The fact that Google has moved Project Tango out of ATAP suggests that the tech giant is thinking about real-world applications and future marketability, said CITY A.M.
Marketability refers to how well something can sell in the marketplace. For example, cassette tapes had good marketability in the 1970s but not today.
The project initially started out as a concept for a smartphone that could scan the world around it in 3D and then turn what it sees into a model – used for augmented reality and other applications.
The sensors allow the device to make over a quarter million 3D measurements every second, updating its position and orientation in real-time, combining that data into a single 3D model of the space around you.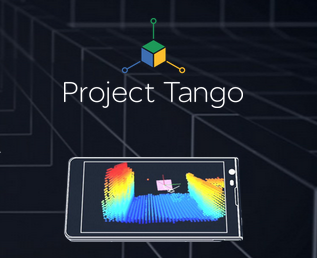 "After two fast-paced years in ATAP, and many technical successes, the Tango team is transitioning from ATAP to a new home within Google," the Project Tango team posted on Google+.
"We're excited about the continued commitment to developing the technology for our users — we wish our fellow pirates fair winds and following seas."
On the Project Tango website, -Johnny Lee and the ATAP-Project Tango Team said:
"As we walk through our daily lives, we use visual cues to navigate and understand the world around us. We observe the size and shape of objects and rooms, and we learn their position and layout almost effortlessly over time. This awareness of space and motion is fundamental to the way we interact with our environment and each other. We are physical beings that live in a 3D world. Yet, our mobile devices assume that physical world ends at the boundaries of the screen.
The goal of Project Tango is to give mobile devices a human-scale understanding of space and motion."
The ATAP-Project Tango Team added:
"Our team has been working with universities, research labs, and industrial partners spanning nine countries around the world to build on the last decade of research in robotics and computer vision, concentrating that technology into a unique mobile device. We are putting early prototypes into the hands of developers that can imagine the possibilities and help bring those ideas into reality.
We hope you will take this journey with us. We believe it will be one worth traveling."
Video of Project Tango
---
The technology could be used one day for mapping out dimensions or giving directions around a new building, according to Google. In addition, it could help people who are visually impaired walk around by providing information about their surroundings.