Google is rolling out an updated version of its Translate app for Android and iOS, finally introducing an offline mode for iPhone users along with a new 'Tap to Translate' feature for Android – allowing users to translate text from within other apps.
The new version also adds Word Lens in Chinese – the 29th language for its instant visual translation.
The in-app translation feature for Android cuts the need to painstakingly copy-paste text between Google Translate and other apps.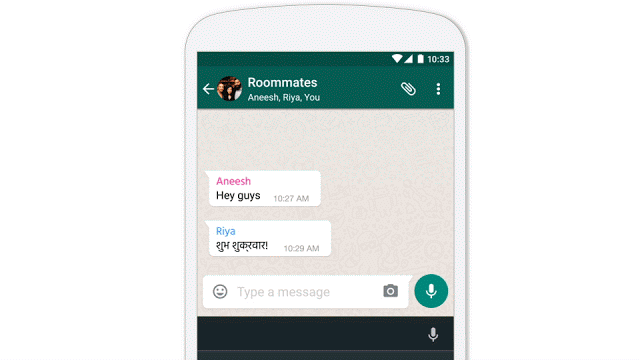 In an official Google blog post the tech giant said that Android users can now "just copy the text of a chat, comment, song lyric, etc. in whichever app you're using, and a translation will pop up right there—no need to switch apps."
iOS version of Translate receives 'Offline Mode'
Offline mode for Translate has already been available for Android for years now. iOS users have had to wait a while for the feature to be added to their version, but it's finally going to be available now.
Google said: "Offline Mode is easy to set up: Just tap the arrow next to the language name to download the package for that language, and then you'll be ready to do text translations whether you're online or not—and it works with Tap to Translate too. We've just added a Filipino language pack, bringing our total number of offline languages to 52."
---
---
Both Android and iOS will benefit from a newly optimized language packs – reducing the size of the files needed for Offline Mode by 90 percent to around 25MB for each pack.
Google said: "We know that many of you found the previous packages too big to download on unreliable data connections or to keep on your phone's limited storage. That's why we shrunk them by 90 percent, to a much more manageable 25 MB each."
Google said that the updates are rolling out over the next few days.