Greggs plc, the largest bakery chain in the United Kingdom (with over 1,600 outlets), posted a 41 percent increase in annual profit.
The Newcastle-based firm posted record profit before taxes of £58.3 million for the 53 weeks to January 3, up from £41.3 million the year before.
Total revenue increased to £804.0 million, a 5.5 percent rise over sales of £762.4m the year before.
Like-for-like sales grew by 4.5 percent in the year.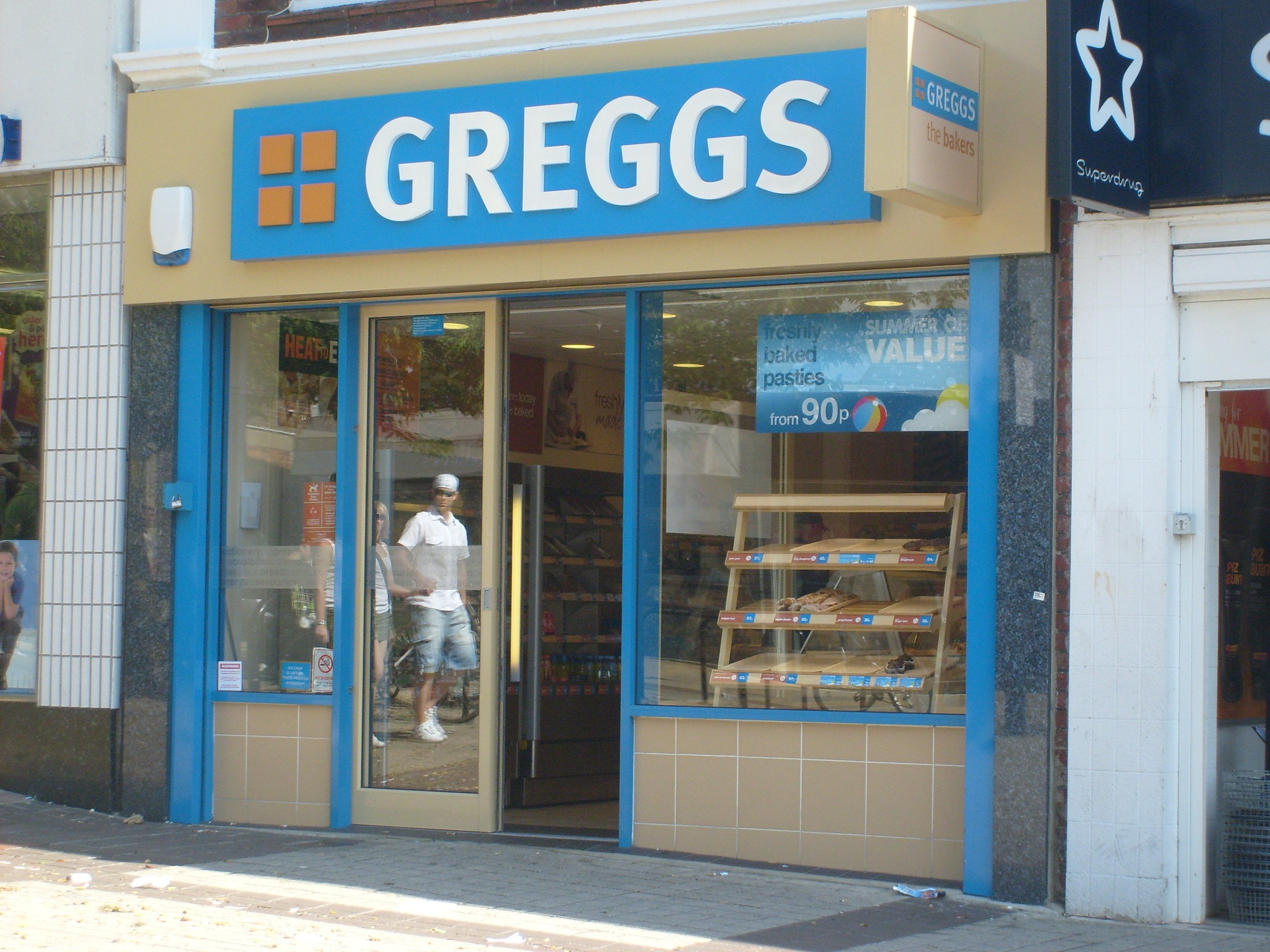 A Greggs shop in Waterlooville
Diluted earnings per share before exceptional items were 43.4 pence, an increase of 41.8 percent. Basic earnings per share before exceptional items were 44.0 pence.
Accoridng to Richard Hutton, Finance Director, the Board recommends a final dividend of 16.0 pence per share. Together with the interim dividend of 6.0 pence paid in October 2014, this makes a total for the year of 22.0 pence.
Roger Whiteside, Greggs chief executive, said that the firm was benefiting from its focus on "food-on-the-go".
"2014 was a year of significant change and an exceptional step up in performance for Greggs as we began to implement our new strategic plan centred on the growing food-on-the-go market," he said.
"We have improved both our food offer and the shop experience for customers. Market conditions have been more favourable and like-for-like sales have grown throughout the year."
The company, known for its pasties, sausage rolls, and doughnuts, is confident that 2015 will be another year of good growth.
Whiteside commented:
"This has resulted in record underlying profits for the financial year. Overall we are confident of delivering a further year of good growth and progress against our strategic plan in 2015."