Trying to find the perfect Elementor widgets and templates for your business website?
With its advanced functionality, Elementor addons become the best small business website builder.
Here we will be going over some of our favorite WordPress Elementor Widgets and Templates that you can use in order to build your own well-designed website with a professional look and feel.
Let's Start!
Why Do Small Businesses Need Dynamic Websites?
Owning a website allows you to customize the design and layout without limitations, and it's much easier to promote your brand on Google Search than on social media. Nearly half of all consumers will check out a small businesses' website before making a purchase decision, according to a recent study.
Many small business owners don't believe their investment will justify the return on their investment because they lack the expertise or resources to build a website. 
However, you don't need prior coding knowledge to design a fully-functional and cost-effective business website using Elementor and WordPress. It's easy to design your own business website with Elementor's features, templates, and drag & drop editor. 
Using WordPress and Elementor, you can create an awesome business website:
What Should a Business Website Include?
The key ingredients of a Business website and their role must be understood before we begin creating the site. Business websites need the following pages and elements:
Homepage

Services Pages

About Us Page

Testimonials Page

FAQ Page

Contact Us Page

Blog
Let's see together which page needs which elementor widget or template. 
Customized These Best Elementor Widget for Your Website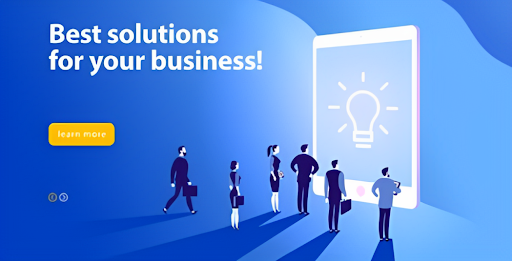 1. Text Widget
In a nutshell, text is a fundamental component of the web. When you make use of text widgets on your website, you can add a copy to a web page in a snap, as well as manage various aspects such as font type, size, and style (e.g., headers), as well as color of the text.
2. Image Widget
Most small business websites across the web have an image widget that can be seen on their homepage. A very small number of web pages today use only text as part of their content. Even though image widgets are becoming more common, this does not mean that they cannot be used in interesting ways despite their popularity. In the event that you are able to effectively integrate images into your digital storytelling, you will be able to convert many more visitors into customers as well
3. Testimonials
Social proof has been proven to improve conversions on a website in ways that no one can deny. 
Reviews from actual followers and customers are even more powerful in moving visitors to action than Popular Posts widgets. With WordPress Testimonials, you'll receive a handy widget that allows you to easily and quickly display testimonials on your WordPress website. The app is free and comes with 21+ widget layouts.
4. Contact Us Page
If you have a contact page, it should describe all the ways your visitors can contact you, whether by live chat, email, or phone. Having a contact form that details the nature of the query is the best method for letting users get in touch with you.
5. Price Slider Widget
The single most common question for anyone buying online is how much is this product? Installing a slider widget is an excellent way to allow site visitors to quickly find the price on their own.
6. Staff Directory Widget
For entities with large staffs (schools, gyms, medical offices, etc.), a list widget might not be the most scalable option. Table widgets can't offer full design capability for creating engaging profiles. When such features are a must, choose a staff directory widget to use. Using this sophisticated widget, you can build out detailed employee profiles that are both navigable and searchable.
7. Contact Us Widget
Most small business owners like getting phone calls from potential customers, so it should be a top priority to give them this functionality on their website. Call buttons usually come in the form of big, thumb-friendly buttons that allow a visitor to call the business just by clicking on the button. This widget gets your business a ton of attention, driving a great number of potential leads.
Elementor Website Templates For Creating Online Business Store On WordPress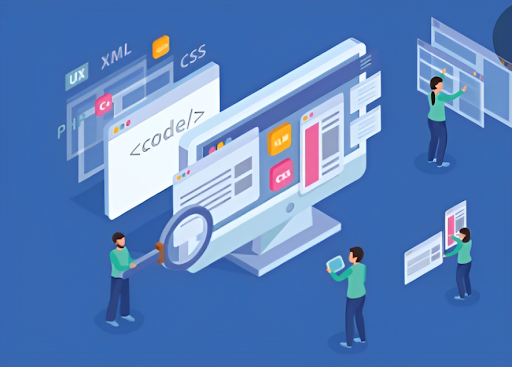 1. Themes
The Xpro WooCommerce builder is a modern and stylish template pack for WooCommerce stores. Although it is built with online fashion in mind, the elementor wordpress themes that it is built on allows for customized tweaking, so you can customize this pack for any e-commerce site you choose.
Using popular elementor theme templates, which is a free Elementor addon, you will be able to design 7 amazing premade, trendy pages to give you an eye-catching and function-efficient website that runs on WooCommerce.
Home Page

Product Collection Page

Single Product Page

Shopping Cart Page

Account Page

Checkout Page

About Us Page

Contact Us Page
Find out how to easily create an e-Commerce website on WordPress with Elementor by reading our complete guide to Elementor WooCommerce widgets.
2. Page Templates
This is not your typical wordpress page templates; no, it can actually help with IT related businesses as well as a huge variety of other industries. So no matter what the nature of your clients is, you can still generate leads for your business with free elementor page templates. You can use a free page template because it will grab people's attention quickly.
A few more notable features include:
Here is where we'll say what we're great at and why you should pick us.

Allow customers to leave testimonials by creating a slider.

Request call-to-action buttons that make visitors part of your sales funnel.

Contacts form that makes it easy for people to contact you
3. Blocks
Block templates to convert your website visitors into website leads and webshop customers. Long Description Block is an unending content template for your website to entice web traffic. Your Long Description Block can be built with one or more Short Description Blocks as containers.
If you use a free template on a series of products, Woocommerce store with elementor  automatically pulls up the long description from your product pages for each item and it can be edited.
Keep in mind that when you need a cost-efficient and beginner-friendly website builder for small businesses, these templates require technical know-how to use them effectively.
Summing Up
In a nutshell, you can create a website by using the best elementor templates and widgets with amazing website design.
Listed below are the top WordPress themes for small businesses in a variety of styles and designs. A small business can create a unique website that successfully competes against big brands. You should carefully consider your needs and marketing vision when choosing a theme. Choose the design, custom widgets, and plugins that will be most effective for your business.
Various widgets exist that allow web professionals to add beautiful business website design elements to your online store. Above are some of the best elementor widgets, but it is by no means comprehensive. Elementor Plugin and widget directories may contain many more useful native widgets for wordpress websites.
Best Elementor widgets are ready here to help you!