Just a few years ago, the notion of growing aircraft from molecular level upwards through chemistry seemed like something from a sci-fi movie, but today it is rapidly approaching reality, scientists say, explaining that a radical new machine – a Chemputer – could enable ultra-advanced chemical processes to grow aircraft and several of their complex electronic systems.
The Chemputer is a 3D printer that instead of printing objects, prints molecules. Scientists plan to have giant labs with rows of Chemputers creating bespoke UAVs and other types of aircraft. Bespoke means tailor-made or custom-made.
This unique British technology, being developed by BAE Systems and scientists from Glasgow University, could use environmentally sustainable materials to support military operations where several small UAVs (unmanned aerial vehicles), also known as drones, with a combination of technologies serving a specific purpose might be required.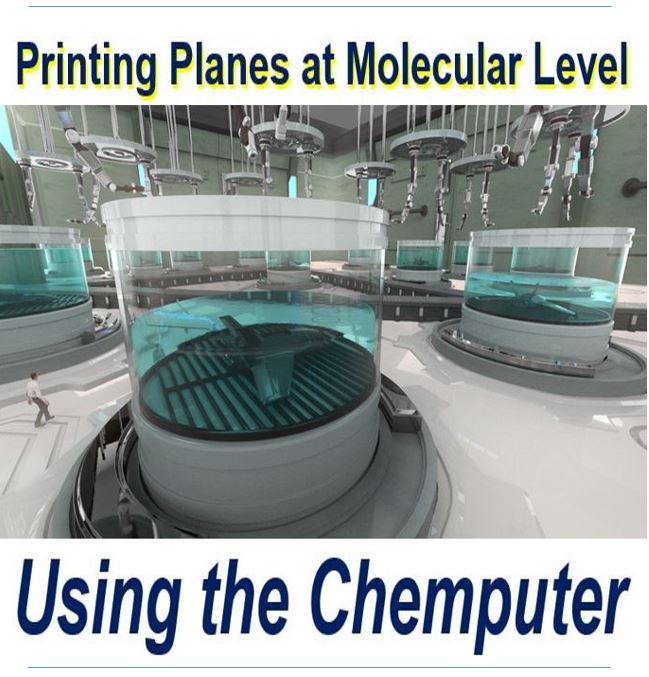 Growing UVAs through chemistry, using a device called a Chemputer – once in the realms of science fiction, is today approaching reality. (Image: baesystems.com/en/article)
The Chemputer could also be used to create multi-functional parts for larger manned aircraft.
BAE Systems working with academics and startups
According to BAE Systems:
"The concepts have been developed collaboratively as part of BAE Systems' 'open innovation' approach to sharing technology and scientific ideas which sees large and established companies working with academia and small technology start-ups.
BAE Systems, the result of a £7.7 billion merger of Marconi Electronic Systems and British Aerospace in 1999, is a British multinational security, aerospace and defence company headquartered in London & Farnborough, and has operations across the world. It is currently the second-largest defence contractor globally.
Scientists and engineers say it will not be long before small UAVs bespoke to specific military operations will be 'grown' in large-scale labs through chemistry. When the technology is ready, we will be able to create complete bespoke aircraft in a question of a few weeks, rather than years.
Tell the Chemputer what you want. It starts printing until your UAV or whatever aircraft you requested is completed and ready to use – and all this in a matter of weeks! (Images: YouTube)
These aircraft will be able to outpace adversary missiles, flying at ultra-fast speeds and high altitudes. They will be able to perform a wide range of missions where a rapid response is required, including deploying emergency supplies for Special Forces behind enemy lines using a sophisticated release system, as well as deploying small surveillance aircraft.
Professor Nick Colosimo, a BAE Systems Global Engineering Fellow, said:
"The world of military and civil aircraft is constantly evolving and it's been exciting to work with scientists and engineers outside BAE Systems and to consider how some unique British technologies could tackle the military threats of the future."
Professor Lee Cronin, Regius Chair of Chemistry at the University of Glasgow, Founding Scientific Director at Cronin Group PLC – who is developing the Chemputer™ said:
"This is a very exciting time in the development of chemistry. We have been developing routes to digitize synthetic and materials chemistry and at some point in the future hope to assemble complex objects in a machine from the bottom up, or with minimal human assistance."
"Creating small aircraft would be very challenging but I'm confident that creative thinking and convergent digital technologies will eventually lead to the digital programming of complex chemical and material systems."
Related interesting article: "BAE systems acquires 20% stake in Reaction Engines."
Video – Growing UAVs through chemistry
Scientists and engineers envisage during this century a device that makes aircraft chemically, from scratch, and within a just few weeks.