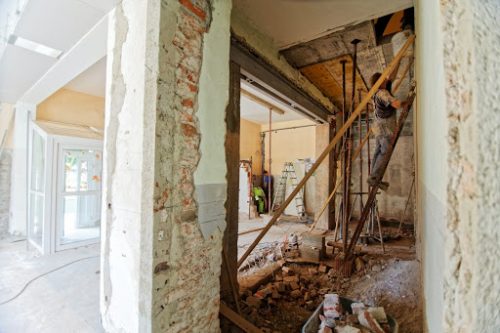 Of course, you know how much you invested in real estate. It plays a role in your future perception of its worth when the time for putting it on the market comes. While your home is the place you relish, that doesn't mean that personal feelings towards or initial investment will have a role in its value when you place it on the market. So, the owner needs to have a complete understanding of its value and how to increase it. 
There's a wide array of reasons why owners decide to sell their households. Plus, people make this decision way more than common folk thinks. Only in 2019, 6 million houses were sold all over the US. However, before these owners put their homes on the market, they did everything to enhance their value. Therefore, it is crucial to pay attention to both the exterior and interior. Both of these two are equally important for the final result. There are numerous elements, but we will focus only on the most important ones. Without further ado, let's get started.
The Exterior Appeal
The first impression plays a pretty significant role. That's why it's necessary to make people want to buy a house even before they step into it. Just put yourselves in their shoes and think about what your opinion about the household would be. When you do that, you will have a good idea about what you should improve. So, the exterior is where you should start your little project. Here are some of the most important things that require attention.
Paint the Exterior
Adding a new layer of paint or refreshing the existing one can broaden your market and make the property more appealing to a new class of buyers. It means that people with more money can take an interest in it. Painting or repainting the house is not something that requires a high investment. You can complete the project relatively quickly. If you have some help and with a lot of hard work, that is. Absolutely, it will make the property look more valuable.
Refresh/Upgrade Fences
Without a doubt, having a well-made fence has a positive impact on the household's value. However, every seller needs to be aware of the risk that the investment into the fence will not result in additional value to the property. If it makes the street appeal more appalling, the owner can say that the investment was worth it. The most traditional material used for making fences is wood. You can do it yourself if you are aware of the most important aspects, or hire a professional.
Landscape the Gardens
While gardening may not be an activity you enjoy much, having a well-maintained garden will make the property look complete. The front garden makes the look of the house itself much more appealing. Add plants that look stylish, but that don't require too much investment and maintenance. Plus, planting flowers that will add some colors to the garden is something you should definitely consider. Thankfully, they are available at a low price, which goes even under $5.
The Internal Appeal
The internal appeal pushes potential buyers towards making a final decision about purchasing the house. It is done by evoking an emotional attachment, by triggering them to envision themselves living in your home in the future. Depending on the existing interior, this can be a big project. Sadly, we can see many homeowners are not successful in this mission. Let's take a look at the most significant aspects.
Focus on Kitchen and Bathroom
When it comes to the most important rooms that require your attention, most buyers will say kitchen and bathroom. The reason being that they are the most outdated ones in most cases. If the owner doesn't invest in these two rooms, the property may fail to reach its highest valuation. That doesn't mean that the owner should strive for marble floors and heated towel rackets. Even minor remodels can result in a high return on investment. If some elements in these two rooms are made of stone, you should learn about how to restore this material properly.
Paint the Interior
Painting the interior with modern colors can turn any monotonous room into space where the owner will enjoy spending free time. Even if your interior already has some beautiful colors, it can get dirty over time. Especially if it hasn't been refreshed for a long time. Adding a new coat of paint will do precisely that by also making the room much more open and inviting. However, you should use neutral, modern colors. The reason is that the new owner will likely repaint it anyway.
Polished Floors and New Carpets
Old and tattered floorboards or carpets have a massive negative effect on the buyer's opinion about the house. Therefore, the owner needs to replace the old carpets and refresh the floors, which will provide an image of a clean and open home. Depending on the situation, you might want to consider ripping the whole floorboard out and replacing it with a new one. However, consider the costs and potential return since some materials can be pretty hefty. 
Don't Over-Improve
Even though you are looking towards improving and increasing the value of your property, you shouldn't over-improve it. The reason is, you can spend a significant amount and not see the return on your investment. Therefore, you should focus only on the relevant aspects that will add new value to your household. Before the renovation starts, it is necessary to do proper research about all these factors. Otherwise, chances are that the return on investment will not be the one you expected.
---
Interesting Related Article: "6 Successful Real Estate Investing Tips for 2021"