Almost half of all our World Heritage sites are facing serious threats from harmful industrial activities, a new World Wildlife Fund (WWF) report warns. These sites provide crucial services to millions of people as well as the environment.
Industrial activities including illegal logging, mining, oil & gas exploration are putting those World Heritage sites at risk of vanishing completely.
The report, produced for the WWF by Dalberg Global Development Advisors, a strategy and policy advisory firm that specializes in global development, shows how natural World Heritage sites contribute to economic and social development through the protection of the environment.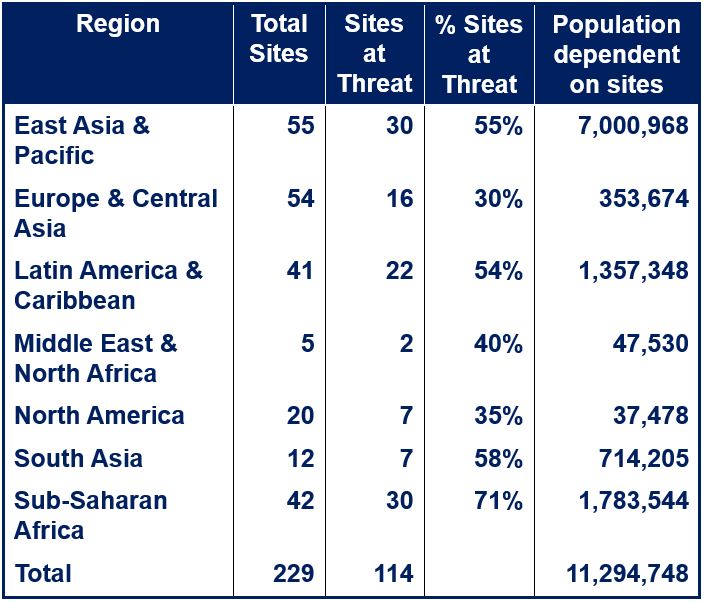 Estimated number of sites currently at threat from harmful industrial activities, and the number of people dependent on these sites. (Source: WWF Report)
However, the report authors also list the global failures to protect these areas of outstanding universal value.
114 sites facing serious threats
Out of the 229 natural and mixed World Heritage sites, 114 either have mining or oil & gas concessions overlapping them, or face the threat from at least one other damaging industrial activity.
---
---
Marco Lambertini, Director General of WWF International, said regarding the importance of protecting these sites:
"World Heritage sites should receive the highest levels of protection, yet we are often unable to safeguard even this important fraction of the Earth's surface."
"We all agree that these are some of the most valuable and unique places on the planet, now we need to work together to let these sites provide for the well-being of people and nature."
In 2010, the exporting of precious timbers like rosewood was banned in Madagascar, however, illegal logging remains widespread across the island nation. Enforcement of legislation is crucial if we are serious about protecting our World Heritage sites. (Source: WWF Report)
Over eleven million people rely on World Heritage sites for their water, food, shelter and medicine. They would be very badly affected by the impacts of harmful industrial activities that are being conducted on a large scale.
World Heritage sites could play a vital role for these people and communities globally in achieving the worldwide sustainable development targets agreed in 2015 by UN member states.
---
---
World Heritage sites provide jobs and benefits
The authors of this report (citation below) say that ninety percent of natural World Heritage sites provide employment and benefits that extend well beyond their boundaries.
Mr. Lambertini said:
"We need to wake up to the fact that people don't just protect these sites, these sites protect people. Governments and businesses need to prioritize long-term value over short-term revenue and respect the status of these incredible places."
"We need to turn away from harmful industrial activities and focus on sustainable alternatives that enhance World Heritage sites, their values and the benefits they provide."
According to the report, more than 20% of natural World Heritage sites face threats from two or more harmful industrial activities.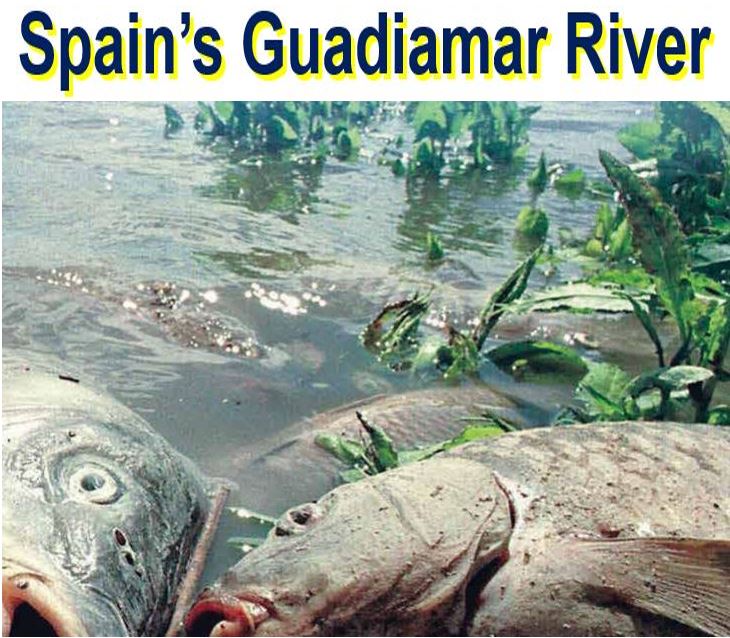 Spain's Guadiamar River after being contaminated with 5,000,000 cubic metres of toxic sludge and acidic water. In 1998, a dam holding waste from a mine nearby burst leading to the deaths of 30,000 kilograms of fish. The same mine, located near Doñana National Park, may soon be reopened. (Image: WWF Report)
Half of Belize's population could be affected
One example cited by the authors is the Belize Barrier Reef Reserve System, which is now at serious risk from unsustainable coastal construction, the large-scale clearance of mangrove swamps, harmful agricultural run-off, and oil exploration.
These threats combined could seriously undermine the well-being of 190,000 people – that's more than half the country's population!
Roberto Troya, WWF's Director for Latin America and the Caribbean, said:
"Conserving the environment does not hurt economic opportunities, it allows us to build sustainably on these irreplaceable assets. Threats to World Heritage sites in places as diverse as Belize, Spain and Tanzania demonstrate how widespread the risks run and should unite us in our effort to protect these essential areas."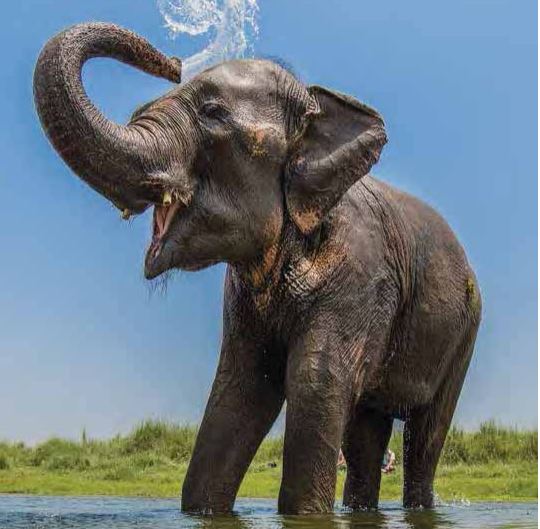 Nepal – a success story! The country has managed to reduce the poaching of elephants, rhinos and tigers nationwide to extremely low levels, in contrast to the trend seen elsewhere in the world. (Image: WWF Report)
WWF call to government and private firms
The WWF is urging the private sector to make 'no go' commitments to refrain from activities that threaten to undermine World Heritage sites. Funding should be withheld from projects that could harm them.
National governments need to take responsibility and make sure there are no industrial activities that have the potential to harm World Heritage sites. Governments need to hold multinational companies based or operating within their territories to the highest standards of corporate accountability and stewardship.
Approximately 0.5% of the Earth's surface consists of World Heritage sites. They support some of our planet's most valuable ecosystems and contribute to national economies through the export of resources, tourism and recreation, as well as providing homes to an enormous number of threatened animal and plant species.
Our natural World Heritage sites help counter global climate change (global warming).
The report authors establish five global principals that are fundamental to well-managed World Heritage sites:
1. Valuation.
2. Investment decisions.
3. Governance.
4. Policymaking.
5. Enforcement.
These principles can help decision-makers achieve an appropriate and equitable balance between sustainability, conservation and development and reduce the threats to our shared World Heritage.
Citation: "Protecting People Through Nature – Natural World Heritage Sites as Drivers of Sustainable Development," Kamal Kunwar (Chitwan National Park), Angelique Songco (Tubbataha Reefs Natural Park), Diego Lynch (Asociación ANAI), Janelle Chanona (OCEANA), Alyssa Carnegie (OCEANA), Professor Andrew Balmford (University of Cambridge), Barbara Engels (German Federal Nature Conservation Agency), Tim Badman (IUCN), Remco Van Merm (IUCN), Elena Osipova (IUCN), Yichuan Shi (UNEP-World Conservation Monitoring Centre), WWF and its offices in Belize, Nepal, Philippines, Spain & Tanzania. A report for WWF by  Dalberg Global Development Advisors. ISBN 978-2-940529-29-2.
Video – Top 10 UNESCO World Heritage Sites Must See