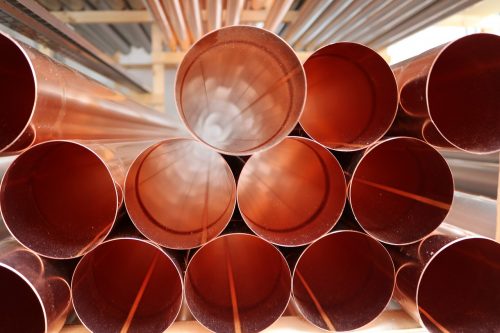 Copper has been used by humans for millennia, and its properties – malleability, conductivity and resistance to corrosion – make it ideal for electrical applications. Global demand for the metal is forecast to continue growing as the world economy electrifies.
Recently, some of the industry's most influential players including Canadian mining billionaire Robert Friedland have called the current moment an "inflection point". Friedland is the co-chairperson of Ivanhoe Mines. Friedland is also a co-chair of the Kamoa-Kakula complex in the DRC, which recently announced an upcoming expansion that will make it the third-largest mining complex globally.
In a recent statement, Friedland said, "We are at an inflection point for the copper industry … one where we must determine how to meet growing demand, even as discovering and building new mines becomes ever more challenging. Humanity will likely require as much copper in the next 22 years alone as it did through this point in its history – [about] 700-million tonnes – just to maintain 3% gross domestic product growth."
While Africa is seen as an opportunity for investment, Latin America has its own advantages and projects that will attract foreign investment. Canadian copper exploration company Solaris Resources (TSX:SLS; OTCQB: SLSSF) owns the Warintza Project in Ecuador and recently announced an Investment Protection Agreement (IPA) with the Government of Ecuador.
The IPA provides a foundation of certainty with respect to the legal and fiscal framework governing the Warintza Project, where a mineral resource estimate was recently completed outlining 1.5 billion tonnes in an open pit with a high-grade starter pit, and is an essential building block for investment certainty. The IPA outlines stable mining regulations, security of title and investment for the term of the agreement, as well as significant new tax incentives to accelerate development. Specific tax incentives include a 5% reduction of income tax, fixing the income tax rate applicable to the company at 20%, exemption from the capital outflow tax, as well as the exemption of all import duties for the import of goods needed for new investments in the Project, providing a significant boost for the company, as well as the region.
With prices high and demand expected to continue growing, the copper mining industry is poised for continued expansion in the years to come. Demand is being driven by the electrification of the global economy, and Latin America is seen as a key opportunity for investment and growth in the sector.
March 2022 saw Fitch Ratings raise its copper price target from $9,500 to $9,500 per tonne in 2022 and to $8,500. The ratings agency mentioned post-pandemic demand, tight markets, and short-term supply disruptions as causes of the price hikes. The agency sees copper benefitting from increased long-term demand outside of the quarter-to-quarter cycles because of the larger macroeconomic forces hitting economies now and in the coming years.
One of the other effects of the current market conditions is that copper mining companies are on the hunt for better and bigger projects. Copper exploration is currently at a decade high, with companies looking for the next big deposit to mine. This is good news for Central and South American countries, which are seeing a surge in interest and investment in their copper mining and processing sector.
The effect of this interest will be a rise in mergers and acquisitions for the sector which will result in more jobs and higher wages for workers, as well as new infrastructure development. In April 2022, the metals and mining industry hit $7.4 billion in M&A deals globally. Canadian mining companies have been on quite a buying spree, domestically and internationally. Canadian exploration companies and development companies are some of the biggest in the world and often hold stakes in high-value properties.
Solaris' investments in Ecuador and the government's excitement about the project are reflective of a general sentiment of positive growth in the industry right now. Major mining companies like Ivanhoe and Rio Tinto could be looking for further acquisitions in the months to come, with high-grade projects in stable mining jurisdictions taking priority above all else.
---
Interesting Related Article: "A Beginner's Guide to Investing in Precious Metals"