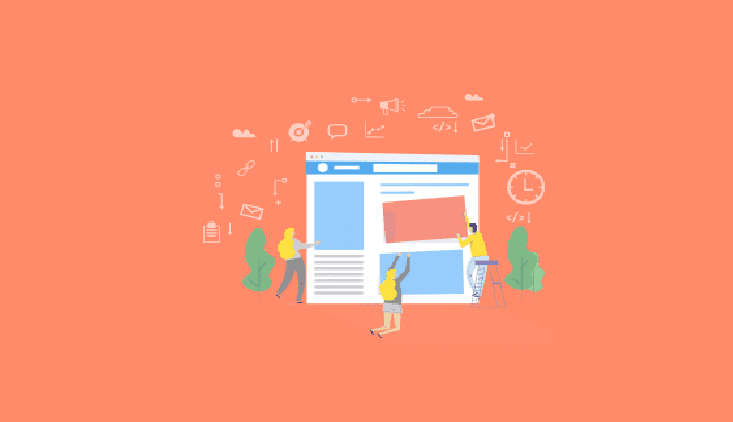 VPN or a Virtual Private Network is amongst the most powerful and the most convenient technological tool in the business community. It has multiple uses, but what people are not aware of are that it has far more usages than one can expect.  
VPN has a vital role to play when it comes to digital marketing and more. It allows numerous individuals to analyze the market from anywhere. It also is a handy tool for entrepreneurs who are working from home on their own in the field of marketing. The search doesn't end here, there are various other tools and apps that entrepreneurs use to maintain a steady workflow and build their business, but a VPN is one of the staples.
You can find yourself in a pool of opportunities with a VPN as it unblocks numerous websites and gets past all the geo-restrictions that come their way by their government. 
Competitor Research
Amongst the most essential tasks a marketeer has is competitor analysis. What is your competitor doing, what are the keywords they are ranking on, or what is their strategy that they are utilizing to reach the same heights as their competitor? In order to stay in the market and know all the trends, a VPN is the tool you need to keep in the loop. 
With a VPN, you can basically access the content from all the regions by changing your IP address. Your analysis will reach new heights when you get to see results from all the major areas with a click of a button. A robust approach will broaden your reach and your scope in your field of marketing.  
Conduct Testings
Another significant use of a VPN comes while testing different links and softwares online. Various VPN companies offer specific services to the streaming industry, and if you are a digital marketeer in one of those, then you would know that a VPN has strong importance during testing out multiple streaming catalogs. 
There would be numerous queries regarding a VPN like, NordVPN can Unblock Netflix or can we access US Netflix from anywhere or not. There are multiple write-ups on the internet, and not all are authentic. To ensure that whatever the domains are marketing on their site is genuine or not, proper testing is required, which one can conduct only with a VPN. 
Personal Safety and Security
Let us not forget the true essence and benefit of a VPN that is providing end-to-end encryption on all the mediums. While growing your business, you will come across numerous spam links or may even go in the wrong direction on the web. But a VPN will keep you secure throughout your browsing period. 
Furthermore, it will secure your online transactions and credentials of your useful resources that help you run your business online. You can safely buy and send money without having any fear of getting your sensitive information in the wrong hands. 
Unlimited Reach in Restricted Regions
If you are someone who belongs to a region where your internet privacy is compromised, or you have a strict hold on what the people in your country can access or not, then having a VPN subscription is a must. Countries like China, UAE, Iraq, Iran, and even North Korea follow strict protocol and censorship. 
Hence, the users can not freely use any of the features on the internet openly, and there is strict monitoring on what they do online, which is a significant breach of user privacy. These restrictions on people prevent opportunities for them to grow their business and keep their potential locked up behind the strict wall of censorship. A VPN will not only let you access all the missing content but also keep your activities away from the prying eyes of your government or any data breaches. 
Final Thoughts
As we said, there is more to a VPN than you can imagine, and depending on your field of work, there may be a lot of other opportunities that await as you dive into more information regarding the types of VPN and which VPN will suit your requirement based on your budget. The choices are endless!
---
Interesting Related Article: "The Benefits of VPN for Businesses"