Since people tend to react positively to visual forms of presentation, it is not a surprise that video marketing is being used as an extremely powerful way to attract new customers. It is truly a persuasive and highly-efficient strategy.
For precisely that reason, more and more marketers are focusing their attention on this type of direct approach as an important factor within the larger marketing plan. The catch with video marketing is the fact it's constantly changing so it's necessary to keep up with the trends at all times.
So to help you out, here are a few things to keep in mind in order to enhance your video marketing strategy in 2021.
Thoughts and goals
You need to have a general idea of what kind of message you're trying to convey and the goals you're aspiring to achieve. That will make it easier to navigate your marketing strategy and redirect it if necessary.
It will also decide on the type of video you should create.
Knowing what you want and being familiar with various functions of advertising videos will minimize the potential risks of wasting both your valuable time and money.
Think about the consumers
Your approach has to be focused and personalized as much as possible. The video should talk directly to your target audience, to the group of people that are most likely to react positively to your brand and become paying customers. After all, you are making the videos for them.
Put yourself in their shoes and try to think about what they want. Then consider the best way to deliver exactly that. This method could increase your chances of success.
An effective, compelling advertising strategy is such a big factor in their decision-making process. If the video is done correctly it could persuade them to become customers. A bad one on the other hand could have the opposite effect. As you can see, there is a lot riding on it.
Spread out across multiple platforms
You probably already know that social media platforms have become a crucial part of every successful marketing strategy today. Not to mention all the benefits of your video going viral. To persuade social media algorithms to prioritize and boost your account, you need to be consistent with your content and uploading schedule.
Most people use one or a few social media platforms simultaneously. You want to cover all the bases and reach as many potential customers as possible.
So, being active on just one channel isn't enough, you want to choose at least a few. Of course, it all depends on your target demographic and the type of platforms they are most likely to use.
Connect equally with those who prefer Instagram, Facebook, Youtube, TikTok, or some other channel and seize the opportunities online popularity can provide.
Improve your SEO game
It is important to keep your approach fresh, innovative, and engaging. However, it's all in vain unless you distribute it to a vast audience. Just like with a website, blog, etc, SEO is a big part of your video marketing.
The goal is to align your website to the search engine algorithms in order to acquire better rankings so search engines will suggest your page as an optimal solution to customers' inquires.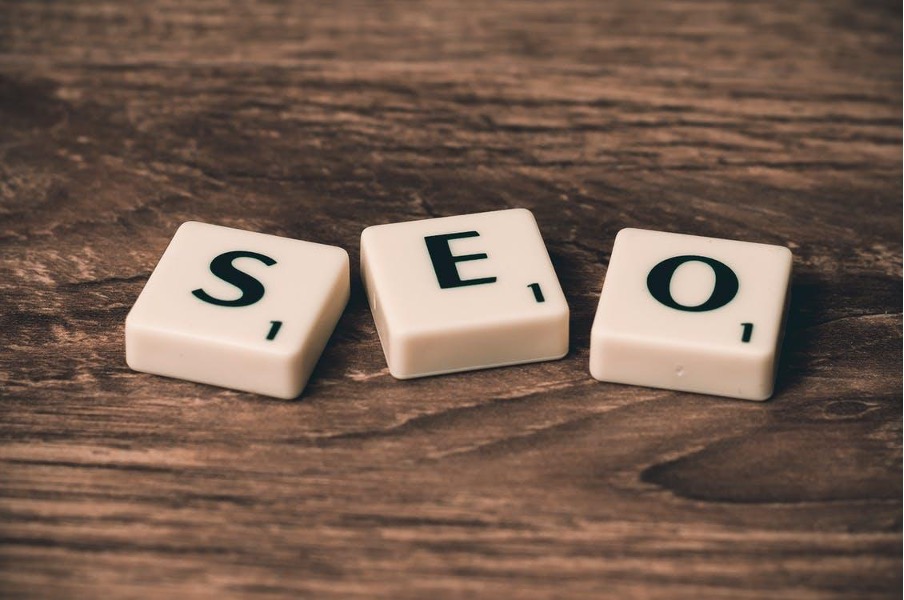 The key to accomplishing this is creating the proper keywords. Find the optimal keywords for your business while keeping in mind that it is quality over quantity. Overcrowding your page with numerous keywords could have a negative effect. But with carefully targeted keywords you can increase traffic and encourage customers to engage with your well-thought-out content.
To make sure everything runs smoothly, there are some helpful SEO tools you can implement.
It is all about the quality
What will set you apart from the competition is a quality, a professionally produced video. Since not everyone possesses the skill set to create an effective video, chances are that you are going to need some help to achieve the desired result. Luckily, there are people and companies that can do it for you.
For example, a production house in Dubai specializes in customizable content and solutions that fit the client's needs.
The main thing that might worry you (especially if you are a small company with a limited budget) is the fact that the whole thing sounds like a lot of additional expenses. And yes, a quality video costs money, but don't look at it as an expense, look at it as an investment. A good, properly done video can only attract more customers. In the long run, it will pay for itself, and then some.
So, leave it in the hands of the professionals!
Final thoughts
After the rollercoaster of 2020, things are still quite uncertain. So starting and investing in a business is additionally stressful and overwhelming.
However, because it is an online-based marketing approach, video marketing is a smart step to make in these volatile times.
With the suggestions in this article, you are well-prepared to make a plan and take on the challenges of 2021!
---
Interesting Related Article: "7 ways technology can enhance your business"