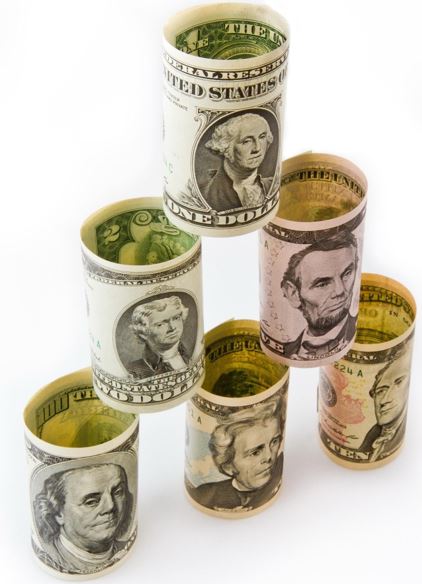 You've probably heard of "cash back apps" before but were unsure of what they actually were. What are they? How do they work? Do they really work? Cashback apps are an entirely legitimate way of making extra money, and there are many to choose from. Each app has its own payment structure, but the overall concept is generally the same across all apps. Here's how they work, and how you can use them to generate cash back.
What's A Cashback App Anyway?
The first and most important question is: what are these apps? What do they do? Cashback apps are very simple. You make qualifying purchases at retailers or businesses, and the apps help you earn cash back on those purchases, whether through price matching or discounting tools or finding a lower price elsewhere and refunding you the difference.
Cashback apps are a legitimate way to earn on your purchases, so you don't have to worry about them being unsafe or not secure. Your information is kept safe and is never used for any purposes other than to save and earn you money.
What's It Cost?
Normally, there are no fees associated with using cashback apps. The services are free, the platform is free, and you have to spend very little time and effort on saving money. All you need to do is make purchases, and in some cases, upload receipts to earn your cashback rewards.
Free doesn't always mean poor quality. Many of the cashback apps come highly recommended by critics and consumers alike, earning buyers up to hundreds of dollars back every year on their favorite purchases.
What Do I Need To Do?
First, you'll have to decide which app you want to use. Covering the most popular cashback apps of this year would warrant an entirely new article, so the purpose of this piece, we'll only mention a few of the most trusted cashback apps for a starting point.
Paribus
Paribus is a cash-back app that is managed by Capital One. Capital One is among the top ten largest banks in the nation so you can be sure that safety and security are among the company's top concerns.
With Paribus, your purchases will be monitored through the app. The service will search thousands of online resources for you to find a better price for the item you've purchased, and once a better price has been found, you'll be refunded the difference between what you paid and the new price. It's that simple.
Paribus has received mixed reviews from its customer base, but overall, the service seems to work as it should, providing excellent payouts on items you already purchased. What's better than buying a full-priced item and receiving a portion of that price back? Go here if you're looking for a review of Paribus.
Where Does This Money Come From?
Cashback apps essentially act as a referral service for major retailers. The offers and promotions you receive are to get you to shop with that specific retailer. These companies pay apps like Ibotta to refer their products, so you'll choose their brand over the competition.
Some apps have a minor delay between the time you earn your rewards to the time they reflect in your account, so be aware that you may not always receive your money immediately.
Is It Right For Me?
Whether you're an avid shopper nor not, earning cash back on your purchases is beneficial to anyone. You're earning a percentage of the purchase price back in the form of money, which you can put right back into your pocket.
With almost no work required aside from shopping and uploading receipts, using a cashback app is also incredibly efficient. The interfaces are usually very easy to navigate, and making purchases is the same as through any other retailer's app.
Overall, cashback apps are the perfect way to generate money on purchases. The money comes from a legitimate source, the workload is minor, and your information is kept secure. You'll be amazed at the great deals you can find on some of the cashback apps out there!