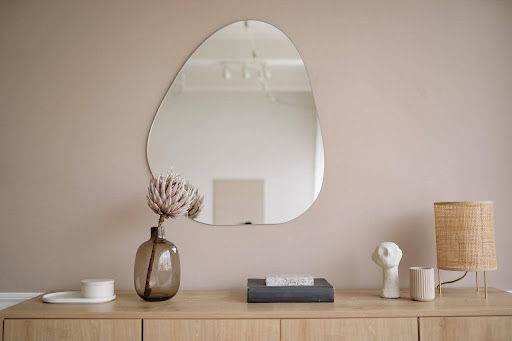 In the realm of home design, minimalism has become one of the most popular, sought-after aesthetic trends. Its understated nature and simple accents have made it the choice for homeowners looking to streamline their designs and create a warm, serene environment.
Minimalism can look different depending on color schemes and the like, but there are commonalities that tie the design together. Let's take a closer look at some of the effective ways you can add minimalist touches to your home.
Choose Colors Carefully
Color is used in a wide range of home aesthetics and can help dictate the tone and aesthetic of any space. Bold primary colors will present a different look than something in a pastel tone, which means choosing colors carefully is essential — especially if you're going the minimalist route.
To make the process easier, it may be helpful to plan out a color pallet, either with physical paint swatches or on an online portfolio. This will help you determine which are best suited to your space. Typically, minimalist spaces will be coated in beiges, whites, and greys as the base — neutral decor pieces can then be added to give dimension and texture.
Transform Everyday Items
Just because you use certain items every day doesn't mean they can't fit into your new minimalist aesthetic. Nearly everything in your home can be fitted to work within your color pallet — especially with the growing popularity of neutrals in nearly every consumer industry.
Take your child's room, for example. Even with an infant, there are ways to ensure they have what they need while still mirroring your home's design. From neutral-toned nursery accessories to enjoying tummy time on Wunderkids folding play mat, wanting to follow a color story doesn't mean you have to give up those essential items you and your family use on a daily basis.
Incorporate Textures and Tones
When it comes to a minimalist color pallet, it's important to incorporate different textures to ensure the room still has personality without feeling monotonous. That's where decor pieces come in.
To give the space a comforting feel and avoid a museum-like quality, you want to look for warm textures that fit with your colour scheme. Textures like wool, leather, and woven fabric can bring dimension to the space in the form of throw pillows, rugs, and blankets. Adding greenery in the form of indoor plants can help bring in some color without disrupting the flow of your minimalist space.
Less is More
When it comes to decor and design in a minimalist space, the old adage "less is more" is applicable. The key is to be smart about how you incorporate things like artwork and textiles into your new space.
On the walls, consider a single piece of art to tie in your decor rather than a busy gallery wall. And when it comes to items that sit on your coffee table or shelves, look for unique items that you can sparingly add to these spaces to inject personality without feeling cluttered.
---
Interesting Related Article: "Designing with Distinction: Incorporating Antique Mirror Glass in Home Decor"