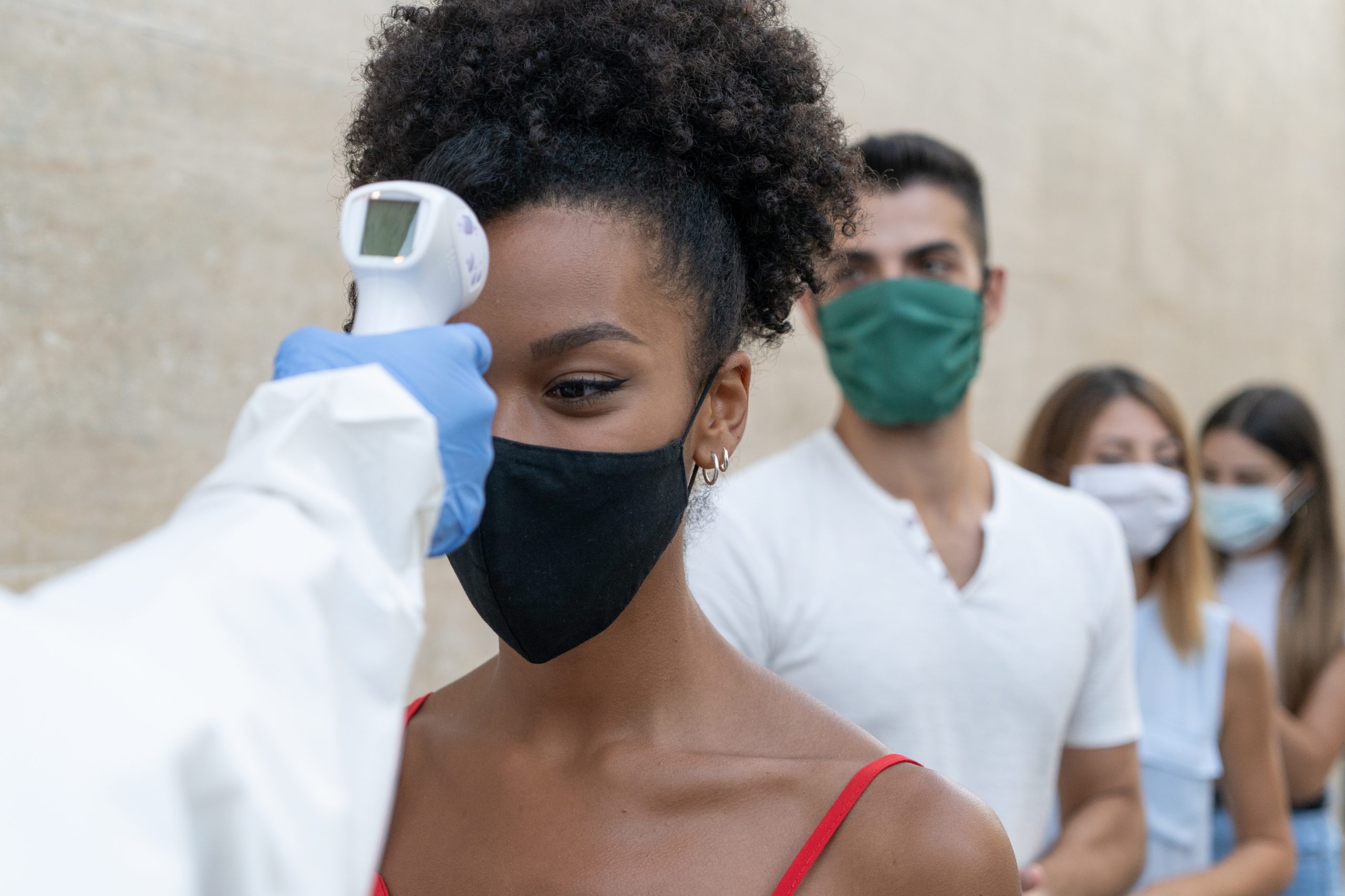 It has been a proven fact that face masks help slow the spread of coronavirus (SARS-CoV-2) that causes COVID-19.  Wearing a face mask along with other preventive measures like frequently washing hands, getting vaccinated, maintaining physical distance, and using a hand sanitizer can certainly help in slowing down the spread of this deadly virus.
Everyone above the age of 2 years and not fully vaccinated should wear a mask in both indoor and outdoor places
Wear a mask in outdoor settings where there are a high number of COVID-19 cases
Wear a mask for activities that need coming in close contact with people who are not fully vaccinated
Individuals with a medical condition and low immune system may not be protected even after being vaccinated. Therefore, they should continue wearing masks and taking other precautions.
How to select a mask?
There are many choices while choosing a mask. Wearing a disposable mask under a cloth mask is recommended at places with a high number of COVID cases.
Choose masks that
Completely cover your nose and mouth
Are made up of two or more layers of fabric that makes breathing easy and can be washed
Fits securely against the sides of your face without any gaps
Have a nose wire so that air does not leak from the top
Avoid choosing masks that
Are made of vinyl fabric that makes it difficult to breathe
Have vents or valves that allow the virus to escape
Are labelled as surgical N95 as these should be left for healthcare professionals
Cloth masks 
Cloth masks are recommended for public use. These masks are supposed to trap respiratory droplets while you talk, sneeze or cough. It also helps you from protection against inhaling droplets released from others.
The most effective cloth munnbind is made of multiple layers of tightly woven cotton fabric. Visit ISHOP which has Norway's largest collection of approved face masks to suit everybody's needs. They have:
masks with bands
silk masks for sensitive skin
masks for children
exclusive designer and colourful masks for parties
bandana style face mask covering the throat and mouth
masks in different patterns and colours
How to wear a mask?
Sanitise or wash your hands before wearing a mask and after removing it
Avoid touching the outer part of the mask and if you do it mistakenly, sanitise your hands
Wear a well-fitted mask that covers your mouth and nose and gets secured under your chin
Do not wear your mask under your nose, around the neck, on your chin, on your forehead, only on your nose, on your arm
While taking your mask off, handle it only by the ear loops or ties
Fold the outer part corners together
Do not touch your eyes, mouth, and nose when removing mask
Wash your masks regularly in the washing machine or by hand and dry them before using
Precautions
Masks should not be worn by children below 2 years of age
Don't put masks on people who are unconscious or with breathing trouble
Ensure that you properly select, use, store and clean your mask so that they will protect you best against the virus.
---
You may be interested in: Travelling For Essential Business? How To Stay Safe