Choosing a security company in New Jersey is always something that should not be taken lightly, especially because we are putting in the hands of strangers our security, the view of our home, our company, and not all cheap prices tend to be good.
When choosing a specialist in the area, you should go much further than just considering who offers you a flashy price. But if you don't know exactly what to look for, don't worry; we are here to guide you and help you in this new stage that will improve your life completely. Stay with us and discover the many tips we have for you to choose the right security systems company!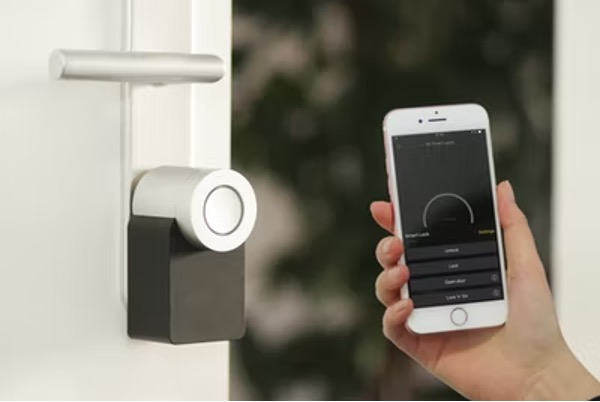 Keys to choosing the right security systems company
There is no better proof of work done than the years the express has been in operation, its progress so far and clearly, proof of the work. Although there are small companies starting out, you have to analyze well the treatment they give you, the knowledge and the amount of authorizations they have to do that kind of work. With patience, consider little by little what they show you when you enter their company and determine if they are very "flattering", since they tend to win clients through nice words and dismissal of the competition, which only shows that they do not have enough capacity to defend themselves with only their work, but they have to resort to cheap talk to be able to sell.
All cases are different, even if you think they will just put a few simple security cameras, the whole process to get there is long and needs professionals capable of making a thorough analysis of the case. In addition to not only offer a few services, but many to be able to solve all the problems of the client. Whether they are: Security cameras, alarms, access controls, fencing, etc. Although there are smaller companies with less capabilities that know how to respond to the customer's needs.
Something we want to clarify is that this does not mean that you should accept all the services offered, only the best security camera installation in New Jersey. Many companies tend to take advantage of the client's need to offer services that simply do not fit in their case or that are not necessary. Beware of scams, because they abound in this type of topics where not everyone is an expert.
There are people who prefer not very advanced technology because of costs and so on, but every company should strive for products that offer quality and good price, it's as simple as that. There should be options for everyone in terms of price but prioritizing quality, because after all, what is needed is that the camera or alarm system does its job without any inconvenience and facilitates the customer's life, not the opposite.
If a security company ignores the new advances in security, it is not at all reliable considering that criminals also make use of cutting-edge technology to overcome any obstacle.
Own alarm receiving center, camera monitoring and so on
In fact this is fundamental for any security company, it is practically the basis of all its work. The guarantee that there is an excellent team behind any security systems company is a fast reception of alarms. Whether for fire, crime, etc. If you have your own central can be aware of your home or your company 24 hours a day, every day of the year, and you will have both the support of it and the police or firefighters in case something happens in these premises.
How could they control the alarms without having a base? It is practically unheard of, so if this happens to you, you can be sure that they are trying to scam you and sell you a service that does not really take care of your security. Avoid this at all costs, you need something that will help you, not weigh you down.
ISO certifications are an excellent sign that everything is in order with the company with which you are negotiating, since they are permits to perform the work and also certification that the quality control of the company is sufficient to be considered functional within the governmental characteristics of quality in the country. Indeed, it is a great guarantee that everything will go well.
Having a place to go and be able to negotiate, see the process, and have somewhere to go in case of a problem is simply one of the things that can give people the most confidence, plus it tends to indicate that there is a greater commitment to growth compared to those who are limited to having their service only at home. And in case of complaints, you even have a place, you won't worry about them disappearing overnight like any scammer. Some companies even offer residential remote video monitoring services from their physical location, with their dedicated team. This service allows them to monitor your property 24/7 from theft or any other kind of damage.
From words to deeds is a long way to go. And the fine print always generates inconveniences. Before hiring a security company, be sure to read the contract in detail. Focus on the terms and conditions, clauses and annexes to avoid unpleasant surprises. Verify that everything is in place to avoid being charged for extra services that you never contracted.
Even if the company looks reliable, it is always ideal to make sure that the service is totally legitimate and that there will be no inconveniences in the installation process. We hope you find these tips helpful, and we hope you will check out our other articles on the subject. See you next time!
You can also check this new website Infiniterounds to get more information about home security.
---
Interesting Related Article: "8 Most Effective Cybersecurity Tools to Protect Your Company From Hackers"