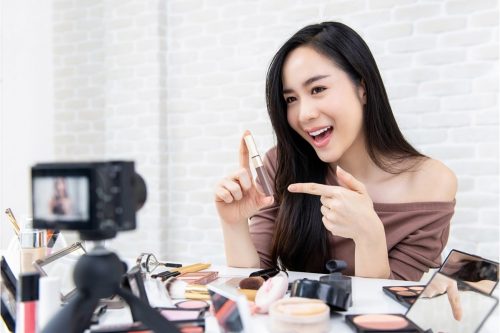 Social media influencing is a full-time job that can pay your bills and more. Technological advancement is rapidly evolving marketing and advertising. Consequently, social media jobs and the opportunities they bring influencers and other technical talented people are unlimited.
What is a social media influencer?
A social media influencer is a person who has the power to motivate followers to purchase a product. The effect of an influencer is based on their online presence, interactions, and connection they share with their followers. A social media influencer has creatively packaged interests, skills, knowledge or experience in a particular niche.
Industry bloggers, celebrities, and bloggers are considered influencers because of the followers on their social media accounts.  Influencers can lure their followers into patronizing a specific product or brand. Consequently, the contracting brand receives more traffic, leads, conversions, and sales.
Why use social media influencers?
Social media influencing is a reliable marketing method because the personalities appeal to their followers' senses. A buyer is likely to purchase if someone else can swear by the benefits of a particular product. 
Social media influencers are ideal for startups and mid-sized brands. However, established businesses can leverage influencers to introduce new products and drive new clients in marketing campaigns.
Who can become a social media influencer?
Anyone with an online presence can turn their accounts into a lucrative business. However, success in the influencing market is deliberate and not a quick money stint. You have to learn the steps of becoming an influencer and consistent engaging t your audience and followers.
How do influencers earn money?
Some influencers rely on their engagement as the sole source of income, while others see it as a part-time job. Here are some of the common ways influencers earn for their online engagement.
An influencer with at least a thousand followers can earn from sponsored content. The influencer can post a video or image using a particular product on their social platforms. The sponsored content can be the form of a visit to the sponsor for a service or goods procurement.  Celebrities such as athletes, TV personalities and musicians earn money by sponsoring a product.
An influencer can package a post on a particular brand.  Content is king in social media marketing. For instance, an influencer can write a blog about a product and incite a conversation around the brand. The influencer trusts the followers to read, comment, like, and share their content. Consequently, the followers will decide to buy the product driving sales for the brand.  Some comment content includes testimonials, live-streaming storytelling and guest writing.
Webinars are also an excellent way to make money for influencers. Influencers with years of experience in an industry can share their story through webinars. Webinars allow the influencer to share videos, audio and other content with large audiences. Webinars are interactive because your followers can submit questions, comment and share feedback.
Affiliate marketing is one of the most preferred ways of making money on Instagram. An influencer earns a commission when followers use an affiliate link to purchase a product or service. An influencer shares an affiliate link on their posts. Consequently, the influencers earn commission anytime a follower purchases goods or procures a service. Therefore, the more followers an influencer has, the higher the chances of influencing more people to patronize a brand.
Conclusion
 A social media influencer determines how much they want to earn. Earning an income from influencing can either be a full or part-time job depending on one's financial goals.
---
Interesting Related Article: "5 Reasons Why You Need a Legal Representative as an Influencer "