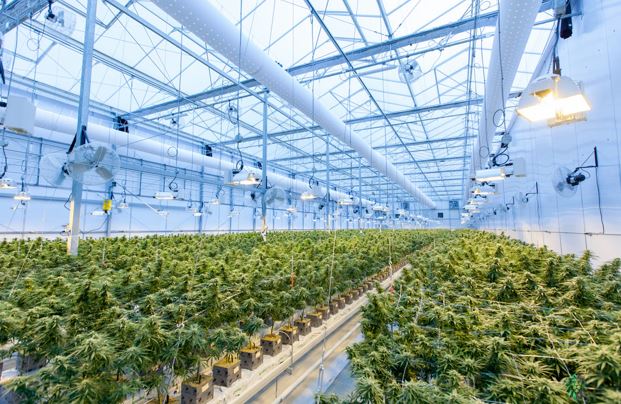 For generations, people have used cannabis for healing and recreational purposes. After waiting for legalization, enthusiasts now have access to a wide variety of options, including edibles and buds. As a result, the industry is growing rapidly. Discover how smart people are getting started in the cannabis industry and achieving success.
Research the market
When thinking about entering the cannabis industry, conducting market research is a crucial first step. Long-term success depends on an understanding of the complexities of this continually changing market. Potential business owners can learn a lot about consumer preferences, legal frameworks, and new trends by conducting thorough market research. By immersing themselves in market research, individuals looking to enter the cannabis sector can identify the latest advancements in cultivation techniques, extraction methods, or sustainable packaging solutions that align with their business goals. For example, packaging for cannabis products may seem to be an aspect that does not need research, but there is a diverse range of cannabis packaging options available, from eco-friendly materials to innovative designs, that should be carefully examined to make choices that resonate with consumers' preferences and set you apart from competitors.  By investing time and energy in thorough market research, a strong foundation is set for a long-lasting and competitive presence.
Get In on the Ground Floor
The cannabis industry has only existed for a short time, which means there is plenty of opportunity for entrepreneurial people. If you enjoy consuming cannabis, you might be able to share that enthusiasm with others. With many other growing businesses offering cannabis, your approach should be unique to stand out from the crowd. Take time to learn more at Herbceo.com before getting started.
Define the Business
The next step is determining the cannabis laws in your state. Each state has different laws pertaining to the sale of marijuana. Do the research to figure out the best way to define your marijuana business and get products to consumers. For example, you may decide to focus on a specific products or strains to appeal to a specific target market, such as people who enjoy tasty edibles.
Create a Business Plan
Next, you need to write a business plan that outlines your approach to the cannabis industry. The plan should include your goals, budget, and ideas for connecting with customers. A great business idea often falls flat without a plan to carry out steps to reach your goals and make them happen. Also, a business plan helps companies get financing and support in the future.
Choose a Name
Now that you're ready to get started selling cannabis, it's time to brand your business. Other people will sell the same products, so you want to set your business apart from the competitors. One of the most effective ways to do it is choosing a memorable name and registering your company. It also makes sense to consult with a cannabis consulting firm to ensure your business is properly registered in the state and acts in accordance with cannabis distribution laws.
Understand the Target Audience
Who will be buying your cannabis products? The most successful businesses know their target audience and how to resonate with that group. For example, Google Analytics often reveals trends and popular search terms related to any industry. An effective strategy is to partner with a cannabis SEO company that specializes in optimizing the online presence of cannabis businesses. They can help you identify what people want and then develop offerings that meet or exceed their expectations. The goals are for consumers to remember your company's name when they want cannabis. From humor to recent news, give the target audience what they want so they come back for more.
Be Organized
Selling cannabis is exciting and the industry can be a lot of fun. However, always remember it is also a serious business that requires your full attention. Work with lawyers and accountants to figure out the proper permits, licenses, and regulations to start a cannabis company. Also, be aware of taxes and other necessities that need to be paid to remain in business. Getting organized is crucial to ensure your company is profitable today and in future.
Sharing is Caring
Finally, find ways to share your cannabis company with everyone. Create social media accounts for your business and develop innovative strategies to familiarize consumers with cannabis. From new users to seasoned enthusiasts, sharing is the easiest way to get attention. For example, a funny social media post is often shared, which increases the number of people who discover your business.
Getting started in the cannabis industry is the first step toward building a successful future. As the industry continues to grow and evolve, you could be one of the first people to live your dream of selling cannabis and getting paid to do it.
---
Interesting Related Article: "The Best Cannabis Business Social Network For Your Company"