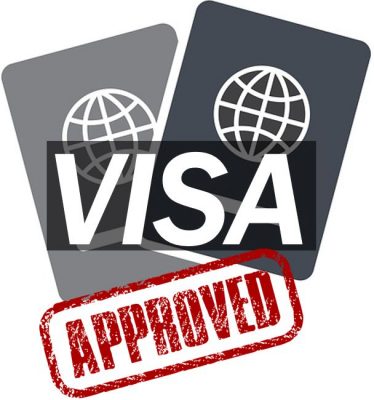 For many people across the globe, immigrating to the USA represents one of the most significant opportunities to improve their work or living conditions, reunite with family, or pursue education. Someone who wants to pursue immigration has many ways to become legal in the USA.
For everyone who wants to live in America and was born elsewhere, the goal is to get a permanent residence card, or Green Card. Green Card holders have all the same rights as Americans, except the right to vote. After five years of demonstrating good moral character, they become eligible for citizenship, and thus, a US passport.  
Here, we will talk about some of the different ways to enter the United States and eventually become a legal citizen.
Diversity Green Card Lottery
There is a permanent US government program in which residents of certain countries can enter a lottery to apply for a Green Card. Fifty thousand such visas are drawn annually, and over twenty million people apply. It is the easiest way to get the Green Card for those lucky enough to win it through the lottery system. 
Family Visa
Family visas (IR and F) are intended for those who wish to settle permanently in the US based on their relationship with a permanent resident or US citizen, who, in this case, is their visa sponsor. Many people decide to go this route, as it is one of the easiest ways to get a Green Card.
US citizens can sponsor spouses, children, parents, and siblings, while permanent residents can only sponsor spouses and children.
A Family Visa is intended for family reunification: when one family member is a permanent resident or citizen of the United States, this visa allows other members to come to the United States and live, work, and study together. A family visa allows permanent residence and, later, by fulfilling certain conditions, US citizenship.
Asylum 
Due to the huge number of applications for asylum in the USA, getting approved is a very slow procedure. Anyone considering asylum should first be well informed about the validity of their case and seek serious legal advice before making a decision. 
An application for a work permit for asylum can be submitted after 365 days from the date of the submission of the complete application. Currently, the deadline for obtaining a work permit after submitting it has been increased to 8+ months.
Obtaining asylum depends on the specific circumstances and experiences that the applicant has had in their country. These must be credible experiences that can be documented. The immigration service regularly reviews this type of application and can recognize whether someone is being discriminated against.
Green Card through an employer
Very few people know that they can apply for a Green Card directly through their employer. 3 types of employer-based procedures lead to a Green Card, namely:
EB1 is a procedure intended for people with exceptional skills in science, art, education, business, or sports. It also applies to people who are exceptional professors and researchers coming to the US to continue research, as well as executives of multinational companies.
EB2 is a procedure for people with advanced degrees who will work in professions that require them, as well as for people for whom the US has a national interest in continuing their work here.
EB3 is a procedure for all other people who have either education or professional experience and have an employer who wants to offer them a job.
Work and Travel program
This is one of the ways to initially enter the USA and then pursue one of the steps listed above. Students tend to come to the USA for six months – and some of them decide to stay and chase the American Dream.
For those who want to stay after the expiration of a J1 visa , the best solution is to get a Green Card through an employer. In these cases, the employer must be interested, financially stable enough and able to go through the whole procedure.
---
Interesting Related Article: "Is an EB-5 Visa Still Worth it for Foreign Investors?"