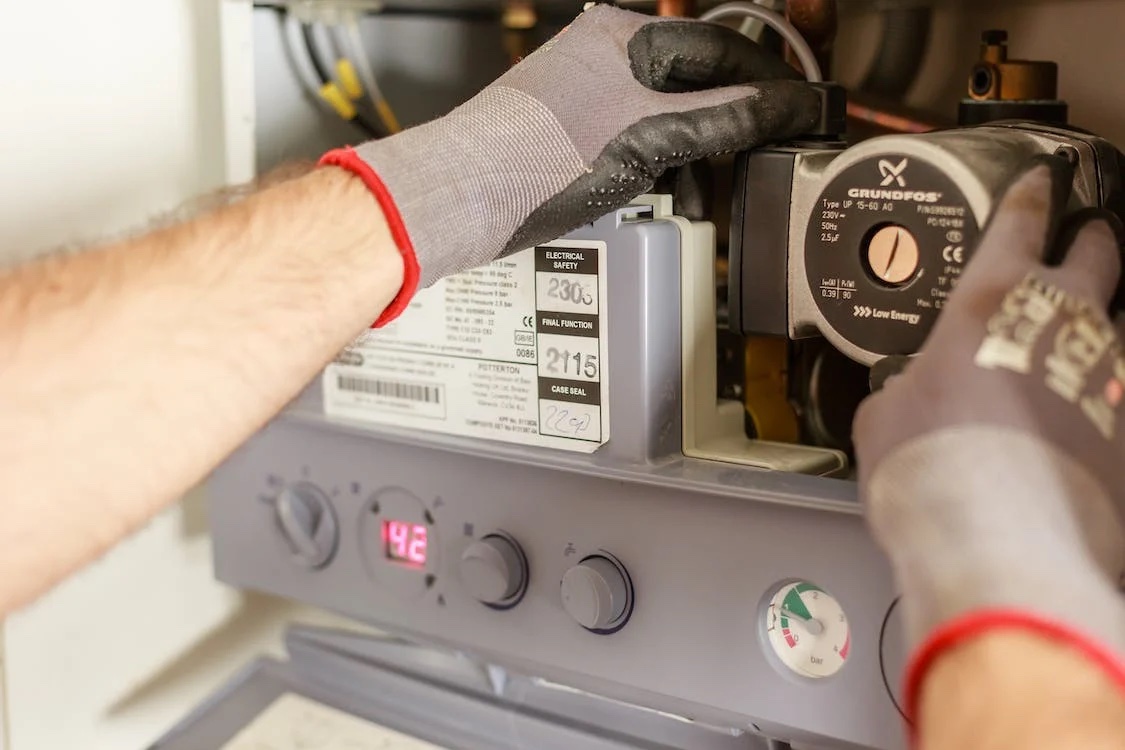 The plumbing industry plays a vital role in modern society, ensuring the proper functioning of water supply and sanitation systems. As essential as this field is, it also offers numerous opportunities for entrepreneurs and individuals looking to make a mark in the business world.
However, like any venture, success in the plumbing business requires a strategic approach, dedication, and the right set of skills. Here are a few tips to help you make it big in the plumbing business.
Build a Strong Foundation
Before you can excel in the plumbing industry, it's crucial to master the technical aspects of the trade. This involves learning about various plumbing systems, fixtures, tools, and techniques.
Many successful plumbing business owners start by obtaining the necessary certifications and undergoing rigorous training to become skilled plumbers themselves. Understanding the intricacies of plumbing will not only allow you to provide high-quality services but also earn the trust and respect of your clients.
Provide Exceptional Customer Service
According to Indeed, plumbers in the US are paid around $27.43 per hour on average. Plumbers working for your company can expect a similar wage. This money, of course, is paid by your customers who, in return, ask for nothing but good customer service.
Outstanding customer service is a cornerstone of any successful business, and the plumbing industry is no exception. Building a positive reputation starts with the way you interact with your clients. 
Clear communication is key – explain the issues, solutions, and costs clearly, ensuring that your customers are informed and comfortable with the process. Going the extra mile to satisfy your clients can lead to repeat business and referrals, which are invaluable in the long run.
Invest in Quality Tools and Equipment
A plumber is only as good as their tools. Investing in high-quality tools and equipment not only makes your job easier but also enhances your credibility. Reliable tools can help you complete jobs more efficiently and effectively, reducing the chances of errors or callbacks due to shoddy work. 
While initial investments might seem steep, quality tools can save you money in the long term by lasting longer and delivering better results.
Use Technology to Manage Plumbing Operations
According to IBISWorld, the US has over 500,000 people employed in the plumbing industry as of 2023. You're likely to have around 10 or more plumbers working directly under you. To manage them and your daily plumbing operations, you should consider using plumbing management software. 
As reported by the Workiz plumbing software website, using a single plumbing software package, you can manage your entire business operations. From scheduling plumbing jobs to getting paid, the plumbing software will handle it all. In doing so, the software allows you to complete all your jobs and projects on time and efficiently. Keeping up the efficiency will see you land more and more plumbing projects. 
The software will also let your customers make online bookings and help you acquire vital customer information. You can later use this information to extract customer data and analyze it. Doing so will help you understand what kind of plumbing services are frequently requested, when they are requested, and so on. 
Focus on Marketing and Networking
Utilize both traditional and digital marketing strategies to reach a wider audience. Print flyers, business cards, and brochures to distribute in your local community. Partner with local businesses like hardware stores or real estate agents to cross-promote services. Online advertising, such as Google Ads or social media ads, can help you target specific demographics and increase your visibility.
Networking is another powerful tool. Attend industry events, workshops, and trade shows to connect with fellow professionals and potential clients. Building relationships within the industry can lead to referrals and collaborations that boost your business's growth.
Always Be Ready to Provide Emergency Service
In most cases, plumbing companies have to provide on-demand service to various emergency situations. Whether it's a leaked pipe or a broken HVAC system, emergencies can pop up anytime and anywhere. If you want to make it big in this market, your plumbing business must be a fast and efficient emergency responder.
Being able to provide fast and efficient emergency service will give your plumbing business a good reputation. Customers will only call you whenever there's a plumbing emergency. It'll be as if you were the 911 people dial when they're having to struggle with plumbing problems. 
As you ensure that, you'll be the go-to plumbing problem solution provider of hundreds of households and get to bring in more money that way.
Conclusion
According to Huckleberry Insurance, plumbing business owners in the US earn over $80,000 a year in profits. For you to earn the same or more, you need to first make it big in this sector.
Therefore, try sticking to the tips discussed above. In doing so, not only can you help your plumbing business grow bigger, but you can also bring in more profits.
---
You may be interested in: How To Know If You Need Emergency Plumbing Services