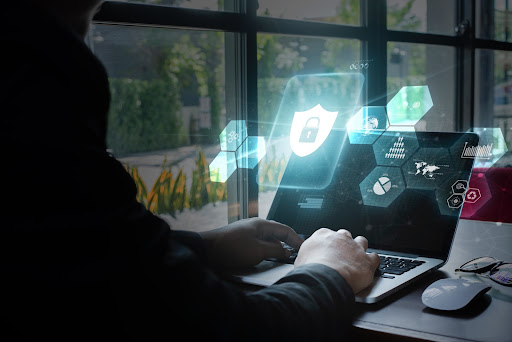 With 2023 around the corner, now is the best time to know what we can expect from the next year in cybersecurity. This is because we live online, sharing our personal information via social media and emails and leaving contacts on various websites. Even though cyber specialists try their best to protect our data, some companies still lack knowledge or lack investment in this field, which results in stealing data and money.
However, businesses are the first ones who should take care of user information. They usually operate with massive data and finances, which can be easily hacked when they do not know how to protect these resources. And while some blindly believe it will never happen to them, hacker attacks can compromise their business, damage their reputation and sometimes even ruin the whole empire.
Whether you're an individual who wants to protect your own data or a business who wants to know what measures you can take to guarantee user safety, this guide is for you. Data privacy has become an urgent question for most of us today, as the number of hacker attacks is growing, and they don't seem to stop. So let's explore what you can consider improving data privacy in 2022.
Update and Change Security and Settings
Sometimes security settings are set by default, so if you want to protect your own data, it is best to check settings and adjust them accordingly. Depending on what services you use, what you need to protect and where, you may consider turning off your location, disabling automatic connectivity to services and networks and allowing only specific apps to see your personal information.
While some believe that they need to adjust only phone settings, every app you download also has its own settings that should be checked. Some of the software requires you to give access to your account information, photos, and other data, so you need to check what they ask for before clicking "agree".
It's also worth noting that you need to enable a passcode and use specialized services for keeping your passwords instead of the Notes app to save your information. This way, you will be able to protect the rest of your account credentials safely from anyone, whether it is another person or a hacker.
Consider Using a VPN
Since we always connect to the Internet network when googling something or doing our regular tasks online, you may voluntarily leave sensitive personal information available and vulnerable to hackers. This happens because most modern public networks lack security precautions. Even though some of them are trying hard to improve the situation, it is your job to take care of your personal data.
VPNs are great for this purpose as they help create a private network from a public Internet connection. So any time you want to connect to the network, download the VPN and turn it on to protect you from cybercrime.
VPNs are also widely used to hide the IP address, allowing you to stay invisible to anyone who might choose you as a target and keeping your location and data safe. This is especially relevant for anyone working remotely, as a VPN can help you protect your highly sensitive information from anyone on the internet.
Use Cyber Security Services
If you are running a business that stores user information or money or somehow can relate to this, you must use cybersecurity services to protect users. Not every business uses these services but also, but not every business owner understands the damage hacker attacks can bring in the long term. However, hackers usually choose small and medium businesses exactly because they don't consider these threats as something awful and pay less attention to user safety compared to market giants.
However, businesses that become a target of hackers can lose their position in the market and lose customers' loyalty, but many users are in danger and even disappear eventually if nothing is done to fix this. And you won't be able to save the situation without an experienced team who can first of all prevent such a situation and secondly save you if it happens.
Share Less on Social Media
We all know that social media is designed to share our lives online. However, hackers only wait for the moment when someone will overshare something. Even though you might seem mindless, it is simple to protect yourself from stolen data or money. In a world where people live online, social media is something where people interact on a daily basis. This is why most share information that is too personal but seems absolutely harmless.
It is recommended to check your social media setting and make private everything you don't want anyone to see. It's also vital to check your followers from time to time, as you may find many anonymous. So we recommend you block everyone you don't know and who acts weird on your social media posts or in DMs. It is also best to make it a habit to check who follows you sometimes to prevent any threat and protect yourself in advance.
Stay Educated
Finally, the last but one of the key pieces of advice to protect data privacy is staying educated. Knowing what hackers can and can't do will give you more confidence in your actions on the internet and also help you quickly identify what may happen when sharing some personal information. While trends and security measures are developed every day, there are many guides you can explore to check what you can be aware of now and won't become a new target of hackers. You can also use penetration testing UK to get vital insights on what you should work and what parts of your business require more protection.
Final Thoughts
Whether you are a business or a person who wants to know how to better protect your personal data, we highly advise you to keep your finger on the pulse when it comes to cybersecurity. Knowledge is always a power, so reading this guide will help you learn how you can prevent threats and make sure your sensitive information is protected.
---
Interesting Related Article: "What is Cybersecurity and Why is it so Important Today?"