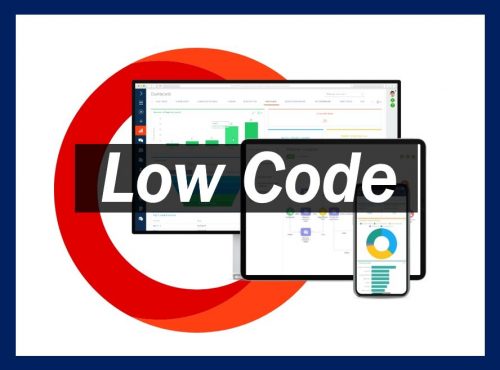 Deciding to select a low-code platform can be difficult. How do you know which one is right for your business with so many different options available? This blog post will discuss the factors you need to consider when making your selection in the low code platforms. We will also provide a few tips to help make the process easier.
Let's take a look at these considerations.
Identify and evaluate multiple use cases
If you are new to a low code database, the best place to start is by compiling a list of key business use cases. You can refer to use cases defined in your organization's strategic or tactical plans or create some of your own. The important thing is to identify areas where you need application development initiatives that go beyond point solutions.
Understand skills gap
Low code platforms require fewer specialized resources for coding, support issues, and maintenance than traditional custom application development projects. Unlike more complicated software that requires highly technical people who are often expensive both in time commitment and dollars, low code technology leverages the developer community, making it possible for companies of varying sizes to execute their ideas.
3.   Define estimate pricing and usage requirements
As the low code platform market continues to explode, organizations have difficulty distinguishing one vendor's offering from another. While many of these platforms claim to address a wide range of use cases and project types, not all of them are created equal. You must learn to select the right low-code platform for your needs by defining estimates, pricing and usage requirements.
4.   Prioritize integration requirements
Low-code platforms often provide integration capabilities to connect to back-end systems. The platform allows access through standard protocols such as SOAP and RESTful APIs in an ideal scenario. Suppose the low-code platform you're evaluating does not have out-of-the-box integration with common bank interfaces.
In that case, it may be a sign that the platform is very new or that third parties offer connectivity options. You should consider how important it is for your project to have immediate connectivity to external systems.
5.   Review hosting, DevOps, and governance options
Low code typically supports many deployment options, including a cloud platform such as Amazon Web Services (AWS), on-premises for use by developers who already have a favorite deployment choice or a variety of other hosting choices that the organization uses. The developer experience varies from one low-code platform to another and includes how highly technical or complex processes are available to more casual business users.
Before selecting a low-code platform, make sure you understand its full set of key capabilities and how they can fit with your expected development lifecycle process.
6.   Know compliance and security requirements
One of the primary factors to consider when selecting a low-code platform is compliance and security. Check for certification against industry standards such as HIPAA, PCI DSS, ISO 27001, SOC 1/2/3/4/5, FedRAMP, and CJIS.
The Bottom Line
Building your first mobile application starts with choosing the right low-code platform. The best way to research platforms is through a product demo. But before you begin, think about what you hope to accomplish, and what success looks like when it comes to your mobile app strategy.
Does this low code platform help your company iterate quickly on ideas? Or does it simply streamline the business process in an area of expertise? These are crucial questions because they can save you time, money, and heartache in the years ahead.
---
Interesting Related Article: "The Top 10 Best Development Platforms for Low or No Code In 2021"