According to the International Labour Organization, women in Europe are paid substantially less than men even if they are better educated or work better.
In Europe the gender pay gap ranges between 100 euros (£79) to 700 euros per month.
In the United Kingdom women earn around 28 percent less than men.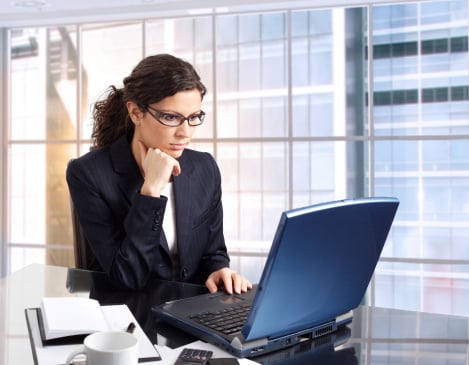 The pay gap suggests that there is discrimination occurring.
ILO economist Kristen Sobeck told the BBC World Service:
'The actual gap varies from about 4 percent to 36 percent across all of the 38 countries we looked at,'
In 2010 the bottom-earning 10 percent of female workers across Europe were earning approximately 100 euros less per month than the bottom-earning 10 percent of men. The top 10 percent of high-earning women earned around 700 euros less per month than the top 10 percent of high-earning men.
The ILO measured experience, education, work sector, location, work intensity, and education.
In almost half of the countries included in the study women had a better and a stronger combination of these characteristics, yet they still earned less than men.
'For example, in the case of Sweden, what we see is that the overall gap is about 4 percent, but when you look at the characteristics of women and what they would be paid otherwise, the gap would turn the other way, and women would actually earn about 12 percent more than men,' Ms Sobeck said.
In the UK about a third of this pay gap is because men usually have more experience or seniority, however, Ms Sobeck says there is still a 'huge gap' that could be because of discrimination.