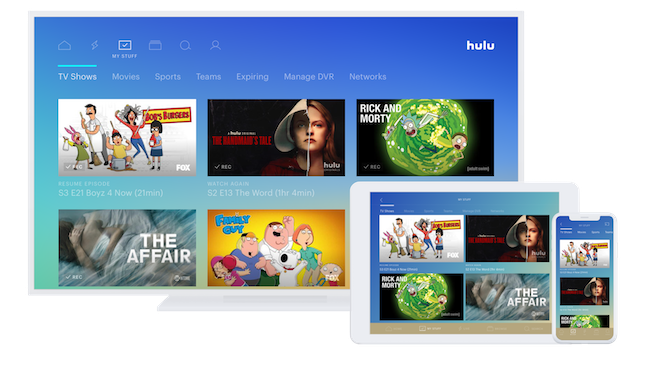 Hulu is cutting the cost of its basic plan and raising the cost of its Live TV plan.
The price of Hulu's basic plan, which includes ads, will drop from $7.99 to $5.99 a month.
Hulu's Live TV plan, which includes live and on-demand channels, will increase by $5 to $44.99 per month – this is the first time Hulu has hiked the price of its Live TV plan.
Hulu's ad-free plan will stay the same at $11.99 per month.
The price updates take effect Feb. 26.
The announcement comes just a week after competitor Netflix raised prices for each of its plans (all three of its plans will increase in price by $1-$2).
With Hulu's most basic plan at just $5.99 the streaming service will offer one of the most affordable plans in the market. 
Hulu has strictly focused on the US market. The company added eight million new subscribers in 2018, bringing its total to 25 million. Advertising revenue rose by more than 45% last year to a record $1.5 billion.
In comparison, Netflix boasts around 58 million paid subscribers in the US and 139 million paid subscribers overall.
Hulu is jointly owned by Walt Disney Co, 21st Century Fox Inc., AT&T's Warner Media, and Comcast Corp.
Netflix Inc. shares dropped by 1.4% on Wednesday after Hulu announced the price cut for its basic plan.