IG presents 'Coronavirus: what is the impact on the stock market?'
See how long it could take for the S&P 500 to recover from the coronavirus crash
Learn about the job losses that have occurred in the US, UK and Europe due to the pandemic
Discover which financial assets have been most affected by the outbreak so far
 It's no surprise that market volatility has increased quite considerably since the Covid-19 pandemic first reached international shores. In February 2020, the coronavirus crisis caused the S&P 500 to decline by nearly 35%. Historical S&P data suggests it will take between 645 and 741 days for the market to recover from the 33.9% loss caused by the most recent crash.1
But how does this crisis compare to previous market crashes, such as the Great Depression, Black Monday, the Great Recession and the dot-com crash? And what could happen if the Covid-19 pandemic worsens – or improves?
To bring this narrative to life, IG has produced 'Coronavirus: what is the impact on the stock market?'. This visual guide provides insights into the impact of the crisis on the S&P 500, the potential market recovery rate, the relationship to global unemployment rates, and more.
You can view it here:
Main takeaways
Making a prediction about the S&P 500's rate of recovery following the coronavirus crisis can be challenging, as there are many variables to consider. However, IG has looked at historical events to identify when the index is likely to rebound. The company's research shows that:
The biggest decline of the S&P 500 since the start of the pandemic is 33.9%2
According to historical data, this means it is likely to take around 693 days for the market to recover1
The research also delves into the unemployment crises that have resulted from the Covid-19 outbreak, with millions of people losing their jobs in the retail, travel and restaurant industries. Recent data shows that:
The US unemployment figure has exceeded 6.6 million due to the virus – up from 230,000 over the same period in 20193
In March 2020, the UK's unemployment rate increased from 3.9% to 5.2% and Europe reported more than 1 million job losses in just two weeks4,5
Other key takeaways
US, UK and European bond yields were pushed to record lows as global stock markets suffered due to fears that Covid-19 would spread further
The markets may continue to decline despite stimulatory efforts by central banks
If a cure for coronavirus is discovered, there might be an improvement in the markets as economic activity gets back to normal
The demand for safe-haven assets, such as USD, has increased
The guide also lists the assets most affected by the outbreak. These include:
Stocks: most stock prices have tumbled due to lower demand for products and services during global lockdown. There was a dip in share trading activity between February and March 2020
Indices: some popular indices have crashed by record amounts. Overall, indices saw a huge surge in trading activity in the month that Covid-19 started affecting the markets
Commodities: the amount of commodity trading (including oil and gold activity) almost doubled from February to March 2020. The oil price war added to oil price volatility over this time
Forex: currencies have suffered due to the lack of tourism and consumerism forced by various lockdowns. USD, however, has remained somewhat steady due to its safe-haven appeal
Lastly, the article explores why the coronavirus crash is different to previous market crashes – it wasn't caused directly by the bursting of a bubble or a debt crisis.
You can read more about these findings here:
Media contact
Irene Castaneda, off-page team leader.
Email: [email protected]
About IG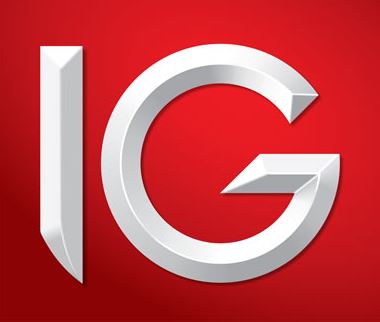 IG is an award-winning, multi-platform trading company, the world's No.1 provider of spread betting and CFD trading,6 and a global leader in forex. It provides leveraged trading products with negative balance protection,7 and an execution-only share dealing service. A range of affordable, fully managed investment portfolios completes IG's comprehensive offering.
The company is a member of the FTSE 250, and has offices across Europe, North America, Africa, Asia-Pacific and the Middle East. It also offers on-exchange limited risk derivatives via the Nadex brand in the US.
1 Based on the average rate of market recovery of previous technical recessions.
2 As at 23 March 2020, using S&P 500 market close data, excluding intraday highs and lows.
3 Macrotrends, 2020
4 Financial Times, 2020
5 Euronews, 2020
6 Based on revenue excluding FX (published financial statements, February 2018); for forex based on number of primary relationships with FX traders (Investment Trends UK Leveraged Trading Report released August 2018).
7 Does not apply to professional traders.
__________________________________________________________________
Interesting related article: "What is the Coronavirus?"