In the fast-paced world of trading, having a reliable alert service is like having a trusty sidekick. With options trading becoming increasingly popular among retail investors, the demand for proficient trading tools and services has also surged. One such service that has garnered attention in recent times is InsiderFinance. But is InsiderFinance the best options trading alert service out there? In this InsiderFinance review, we will dissect InsiderFinance's offerings, and features to provide a comprehensive review.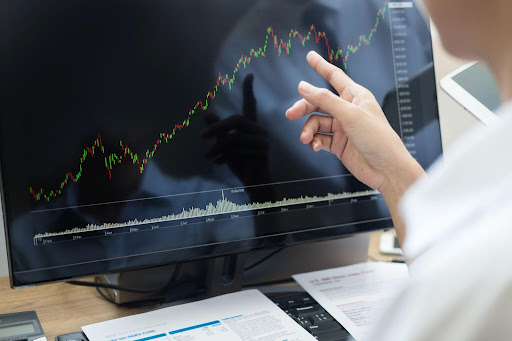 What is InsiderFinance?
In the evolving world of trading software, InsiderFinance has emerged as a robust platform catering to traders' diverse needs. This software provides a plethora of tools designed to assist traders in navigating complex financial markets. 
Automation is at the heart of InsiderFinance. It provides automated technical analysis, thereby helping traders understand potential market movements based on historical data. Additionally, the software is one of the best unusual options activity scanners, and sweep activity, ensuring they don't miss out on potential opportunities.
Visual representation of data is crucial for traders, and InsiderFinance understands this well. It offers actionable charts to visualize flow, enabling traders to make sense of complex data sets easily. The platform also introduces proprietary indicators and signals, aiding traders in their decision-making process.
Pricing and Features
InsiderFinance is an award-nominated trading software that has garnered attention for its comprehensive set of trading tools designed to empower traders of all levels. Whether you are a beginner or an experienced trader, InsiderFinance's subscription plans cater to every budget and need.
Subscription Plans:
Monthly Plan: Priced at $75 per month. Originally set at $99, this plan now comes at a discounted rate of $75, offering a savings of $24. What's great is that this price never expires, making it an enduring option for traders looking for a monthly subscription.
Quarterly Plan: This plan breaks down to $65 per month but is billed quarterly at $195, down from its original price of $255. This allows subscribers to enjoy a $60 discount, making it a favorite for those who prefer a medium-term commitment
Annual Plan: The most economical of the three, the annual plan is priced at $55 per month, billed yearly at $660, significantly reduced from its initial $900 price tag. Subscribers can relish in the substantial $240 discount, ideal for traders looking for a long-term solution.
Features:
No matter which plan you opt for, InsiderFinance ensures access to all its flagship features:
Real-time Options Order Flow Data and Dark Pool Prints: InsiderFinance provides real-time data on options

order flow

and dark pool prints, ensuring traders have up-to-date information on significant market movements.

Automated Technical Analysis: The platform boasts a proprietary system of technical analysis indicators and algorithms, aiming to offer unmatched precision for identifying optimal entry and exit points across various assets. Key trend confirmation tools include trend lines, triangles, and reversal patterns, which help confirm market direction.
Unusual Options Activity Signals: By focusing on unusual options activity and smart money trades, InsiderFinance provides insights into large transactions by institutional traders, giving individual traders a competitive edge.
Daily Trade Ideas and Alerts: Traders can benefit from daily

trade idea

emails and live trade alerts with proven track records. The alerts are particularly commended for their accuracy and ability to highlight favorable entry and exit points.

Customizable Dashboard: The software integrates technical tools from TradingView and offers its own unique algorithms and indicators. With features like a real-time options scanner, dark pool trade monitoring, and a market scanner for assets like cryptocurrencies, users can customize their dashboard according to their trading needs 
With InsiderFinance, traders receive a powerful toolset designed to elevate their trading experience. The diverse pricing plans ensure there's something for everyone, from the occasional trader to the seasoned professional.
Is InsiderFinance The Best Options Trading Alert Service?
InsiderFinance has emerged as a powerful player in the realm of one of the best options trading alert service. The platform offers a range of features aimed at giving traders an edge in the market:
Advanced Tools: InsiderFinance provides an options order flow dashboard that showcases real-time top option flow data. The system delves into analyzing dark pool prints, equity order flow, and options chain activity, ensuring that traders don't miss out on unusual options transactions.
Proprietary Indicators: By leveraging proprietary indicators and algorithms, InsiderFinance can identify high-conviction trades and emphasize the most critical trades, effectively filtering out the noise.
Market Insights: Beyond mere data, the dashboard offers insights into the market through news and sentiment analysis. It even looks at technical indicators like trend lines and oscillators to reaffirm market trends and provide cues for entries and exits.
Crypto Analysis: For those interested in digital assets, InsiderFinance covers

cryptocurrencies

by offering tools that track buzz, breakouts, and market sentiment.
After an in-depth exploration of the features and user experiences associated with InsiderFinance, it's evident that this platform distinguishes itself in the competitive realm of trading alert services. By equipping traders with these powerful tools and data-driven insights, InsiderFinance aims to simplify the trading process, allowing traders to make informed decisions and increase their profitability.
Summing It Up: Is InsiderFinance The Best Options Trading Alert Service?
For traders seeking a trading alert service that combines cutting-edge features, data-driven insights, and an unmatched user experience, look no further. Elevate your trading strategy and take advantage of what InsiderFinance has to offer today.
---
Interesting Related Article: "Understanding The Best ETFs For Day Trading"