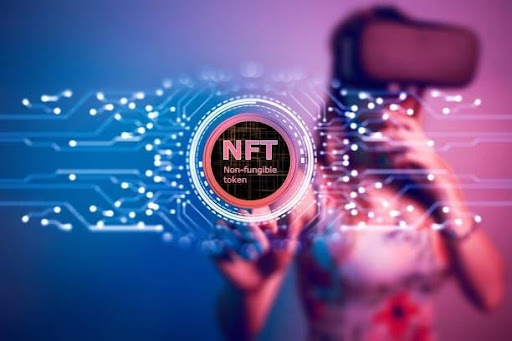 Wondering if NFT is the new form of modern art? In a way, it is emerging as one. Not sure how? Successfully creating an NFT helps the artists accomplish two goals: offering evidence of possession and ensuring rarity. Keep reading as we will take you through it and more.
The scarcity and rarity factor is crucial. If somehow the buzz is correct, NFTs appear ready to disrupt the art market, altering more how Art has always been purchased and traded and what sort of artwork we appreciate.
Does It Help Keep Your Artwork Safe? 
Non-fungible tokens had already picked up steam in recent months as investors poured millions and millions of dollars into the open marketplace with the expectation of hitting it big. After Beeple auctioned his "Everyday: The First 5000 Days" digitized Art worth $69M in collaboration with Christie's, NFTs gained widespread recognition.
For the time being, NFTs are usually connected with the world of Art. However, there are also several applications for NFTs. Historically, a work of visual art (or content) can always be duplicated indefinitely, leaving the author or buyer without no authority over replication and no method to verify the creative piece. The significant desire for non-tokens stems from the belief that digital Art is valuable merely since they are unique. The difficulty with selling just about anything that exists in the digital world is that all can sometimes be indefinitely replicated.
NFTs don't really prevent duplication. However, they enable you to differentiate the duplicates from the fictitious "real." Therefore, they verify ownership through the record. Unless you trade it, for instance, that is the actual point of an NFT! You create an item simply minting anything as an NFT.
Where Did It All Start?
The first well-known case of such an NFT is CryptoKitties, a compilation of beautiful pictures portraying virtual kittens that have been utilized inside an Ethereum gameplay which enables users to buy, acquire, nurture, and trade them. CryptoKitties clogged the Ethereum blockchain in the December of 2017.
The world regards CryptoKitties as the prominent component that resulted in the craziness that drove the marketplace during 2017. It has been the only typical example for NFTs for nearly two years. By July 2020, the NFT marketplace began to grow, and then in March 2021, the artist named Beeple auctioned an NFT representing his artwork for $69.3 million to Christie's. Following Jeff Koons as well as David Hockney, the acquisition amounted to the third-highest appraised value for a contemporary artist.
Is The World of Art NFTs Developing at A Good Pace? 
Research on Art NFTs is as yet kind of limited and centers around specialized viewpoints. The primary focus includes copyright guidelines, various components, conventions, norms, and properties. It also contains modern blockchain protocols to trace and follow physical merchandise.
Additionally, the influence that NFTs have on the art world, expressly as they permit to impart secondary sale royalties to the NFT artists. Empirical investigations targeting properties of the market have zeroed in on a predetermined number of NFT varieties, like CryptoKitties, Cryptopunks, and Axie, or on a solitary NFT market, like Decentral and additionally SuperRare.
These explorations exposed that the digital amplitude of NFTs in advanced games has prompted a significant decline in their worth. Regardless of whether NFT costs are driven by the costs of digital forms of money, the NFT market could be inclined to the hypothesis.
Things traded on the NFT market are coordinated in collections, sets of NFTs that, as a rule, share a few standard highlights. Collections can be generally divergent in nature, from groups of collectible cards to art magnum opuses, to virtual spaces in digital games.
We estimate how much unique NFTs classifications add to the size of the entire NFT market. The most well-known and common part is Art. For most of 2018, the market was entirely overwhelmed by the Art classification, specifically by the CryptoKitties collections.
Generally, we see that the portion of volume spent on Art has been growing since the year 2020, while its share of exchanges has been reducing. Art is continuing to be the most popular collection category in NFTs compared to all the other types currently present.
However, if you are not sure that you will be successful in creating a successful masterpiece in the NFT world, don't worry. We suggest you Learn Art from the Community of Experts as they will be the perfect guiding stars for you. They will take you through all the related concepts one by one. There are a variety of online classes available for you; simply enroll yourself and start your journey of being an NFT artist!
Is NFT Art World Merely a "Short-lived Craze"? 
At first glance, the overall process appears ludicrous: wealthy buyers spending six to eight figures on artworks that have been frequently seen before and circulated free on the internet. Experts have criticized the NFT artistic frenzy as merely another boom, similar to last year's boom-and-bust enthusiasm around "meme stocks" such as GameStop.
The movement is drawing an unusual mix of creators and aficionados, and investors hoping to profit from the new craze. It could be a boom. However, frustrated with years of providing the material that produces traffic and interaction on Big Technology social sites Such as Facebook but receiving nothing out of it, some professional artists suddenly jumped headfirst into the trend.
What's the Future?
There will be a significant number of individuals from various professions and styles pouring in to present their creativity, engage with others, and maybe make a livelihood. Artists devote far too much of their emotional energy to their Art.
It's pretty reassuring to see everyone rewarded on such an acceptable level. However, experts argue NFTs have become the most prominent development toward the long-promised blockchain breakthrough, which has the potential to dramatically disrupt consumer culture, having enormous consequences ranging from house loans to medical services.
NFTs, offer the critical factor of rarity to assist artists in creating money benefits for the artwork. Digital Art had also traditionally been devalued, owing in massive share to its accessibility. So, it is safe to say that the future of Art NFTs seems pretty promising.
---
Interesting Related Article: "Basic Knowledge about NFT"