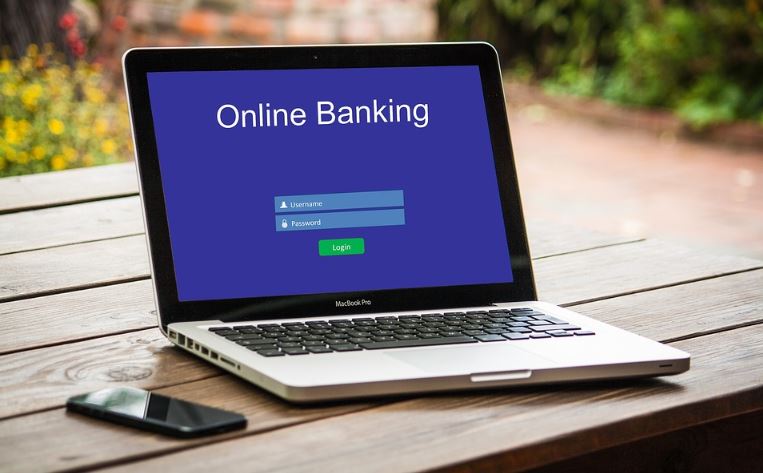 Just a few years ago, you could hear people talk about online banking as the future of the financial sector. In this day and age, e-banking is seen as an everyday tool. However, some people are still reluctant to make the switch. Most of them either have some security concerns or find this system hard to navigate. In this article, we will explain what online banking is, how safe it is, and how to use it.
What Is Online Banking?
Online banking is a platform that allows its users to access bank accounts and carry out financial transactions via the web. In fact, you can perform most of the basic banking transactions without ever visiting your bank. This fact is what made e-banking highly popular, especially among busier clients.
E-banking requires a mobile or computer device, internet connection, and a bank card to register. In addition, this service is provided by most, if not all, of the retail banks. This basically means that online banking is available to every bank client with a smartphone. However, some people are still hesitant to utilize this service due to security concerns.
Is Online Banking Safe?
Contrary to what some may say, e-banking is as safe as regular banking. Banks generally use encryption devices that make security breaches almost impossible. And even if hackers manage to steal money from your account, it must be reimbursed under federal law. Furthermore, banks generally learn from those attacks, making their systems better and safer after each one.
Another question we often hear is what happens to the bank account if a device gets stolen. And although this is a valid concern, there's no need to panic. First of all, accessing online banking requires some sort of password that only you will know. Therefore, if you didn't write that password down somewhere on your phone, you are probably good. Furthermore, once anyone enters the wrong password too many times, your e-banking account will get blocked.
However, if you're afraid the thief might figure your password out, you should call your bank and tell them to block your online banking app. Therefore, losing your mobile is like losing your bank card in terms of account security. Some damage might be done, but only if you don't notify your bank in time.
Furthermore, many commercial banks will even freeze your account if they notice any suspicious activity. That way, the thief will not be able to spend your hard-earned money.
However, there's one thing you should be afraid of when it comes to e-banking. Namely, using your bank's app while connected to public Wi-Fi will make your bank account exposed to hacker attacks. Therefore, use your data plan or trusted Wi-Fi networks whenever you plan on logging into your e-banking account.
How to Use Online Banking?
Navigating through e-banking software might seem hard at first. However, once you get a hold of it, you'll notice how simple and practical it really is. First of all, you need to download the e-banking app or go to the bank's account login page. Be sure that you are using the right app or website, as there are some fake ones that are trying to harvest your data.
Once you do that, you will enter your credit card number and other information. Afterward, most of the platforms will let you pick your pin or password. You'll need these to access your account, so write them down if you can't memorize them.
After that, you're on your own as every e-bank has a unique interface. However, generally speaking, you should be able to navigate the platform with ease. From then on, you can pay bills, transfer funds, and do much more anytime, anywhere.
In Conclusion
Online banking is one of those tools that has made our lives much easier. And although you should be on the lookout for potential security issues, there's no need to be anxious about them. Furthermore, once you get used to the platform, you won't have to worry about long lines or opening hours of your bank.
About the author:
Steve Cole has gained huge popularity amongst industry experts and critics. He has been contributing his knowledge in helping The pay of principle, working as a content marketer for their clients.
---
Interesting Related Article: "Difference between Mobile Banking and Online Banking"