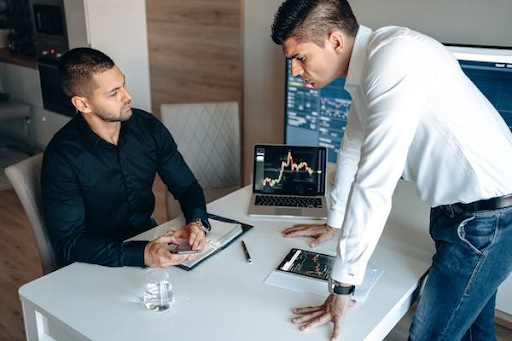 Do you want to avoid sifting through endless options for a wealth tracker only to come up empty-handed? 
Don't give up hope just yet. Let me introduce you to Kubera, the innovative platform that might be the answer to your prayers.
In this Kubera Review, I'll take you on a journey of discovery and show you everything you need to know about this platform. 
From its impressive features to its competitive fees, I'll leave no stone unturned in my quest to provide you with the most comprehensive overview possible.
By the end of this review, you'll have the information you need to decide whether Kubera is the perfect fit for you as a professional trader. 
What is Kubera?
Kubera is a wealth-tracking platform that uses multiple aggregators to connect to various institutions, brokerages, and investment accounts worldwide.
The platform's algorithm selects the best connector for your institution from a vast database of aggregators, ensuring reliable connectivity to over 20,000 institutions globally.
Kubera is a user-friendly net worth tracker that supports all kinds of assets, enables users to link to online accounts, including banks, brokerages, and crypto wallets, and supports multiple currencies. 
The platform features a storage system for related documents and a unique sharing feature to ensure that financial information is passed on to a beneficiary.
Overall, Kubera is a powerful tool that is easy to use and provides users with a wide range of features. Whether you're looking to track your traditional investments or your crypto portfolio, Kubera can help you keep your finances organized and accessible.
Features of Kubera
As a trader, it's crucial to understand the different features that a wealth-tracking platform offers to determine whether it aligns with your trading activity. 
In this section, we'll dive deeper into the features of Kubera and explore how they can benefit you as a trader.
Track global banks & brokerages
With Kubera, you can track global banks and brokerages with best-in-class connectivity thanks to its utilization of multiple account aggregators, such as Plaid and others. 
This ensures reliable connectivity to over 20,000 institutions worldwide, providing you with the real-time information you need to make informed trading decisions.
Kubera also enables you to track your global stock portfolio, so you can monitor the performance of your investments no matter where in the world they're located. You can easily track your net worth in real-time with support for multiple currencies, even if your assets are spread across different countries and currencies.
You can stay on top of your crypto investments and get the latest balances from all significant wallets and exchanges. This means you can see the value of your crypto assets in real-time and make informed trading decisions.
Deep insights with real-time reporting
Get deep insights into your investments with Kubera's real-time reporting. With Kubera, you can see how your wealth has grown over time and get a snapshot of your portfolio allocations from multiple dimensions.
Kubera offers a rate of return calculations (IRR) for all your investments, considering multiple contributions and withdrawals and the time invested. This means you can see your investment performance over time and make informed decisions about future investments.
In addition, Kubera benchmarks your IRR against popular indices and tickers, giving you a better understanding of how your investments stack up against the broader market.
How Does Kubera Compare? 
While Kubera offers a robust suite of wealth tracking and management features, other platforms are available on the market. Other popular alternatives include Tiller Money, YNAB, and Pocketsmith, all of which offer unique features and benefits.
Tiller Money is a budgeting and finance platform that offers real-time updates and the ability to track spending across multiple accounts. 
You Need a Budget, popularly called YNAB, is a budgeting app that helps users plan and manage their finances. It features tools for tracking expenses, setting goals, and managing debt. 
Lastly, PocketSmith is a budgeting and forecasting platform that allows users to track their spending, create budgets, and forecast their financial future.
It would help to consider your specific needs and goals as a trader when evaluating these alternatives. By weighing the features and benefits of each platform, you can make an informed decision about the best fit for your unique needs.
How Much Does Kubera Cost? 
Plans starting
For Financial Advisors, Portfolio Managers, and Family Offices, Kubera offers monthly plans starting at $150. This plan is designed to meet the specific needs of wealth managers who manage multiple client portfolios.
Kubera Family plan
Finally, Kubera also offers the Kubera Family plan, designed to enable collaboration among family members and extended teams. This plan is priced at $225 per year and includes all the features of the Kubera Personal plan, plus the ability to collaborate with up to five family members and advisors.
Pros of Kubera
Offers a wide range of connectivity 

Provides accurate rate of return (IRR) calculations 

Fully customizable dashboard with real-time reporting
Cons of Kubera
Some advanced features are only available in higher-priced plans

The user interface may not be as intuitive for beginners 
Is Kubera worth it? 
Whether Kubera is worth your investment depends on your financial needs and goals. 
However, Kubera's advanced features and connectivity to many institutions make it a worthwhile investment for high-net-worth individuals and wealth managers who value accuracy and reliability in tracking their portfolios. 
With its real-time reporting, accurate rate of return calculations, and customizable dashboard, Kubera offers a comprehensive solution for managing your wealth.
Why not give Kubera a try for yourself? Click here to get started!