Lidl Stiftung & Co. KG is a privately held German supermarket chain based in Neckarsulm, Baden-Württemberg, Germany.
Lidl operates more than 10,000 stores across Europe (about a third are in Germany) and has over 300,000 employees.
The company belongs to the holding company Schwarz Gruppe (which also owns the hypermarket chain Kaufland).
Lidl was founded in the 1930s as a grocery wholesaler and the first stores were opened in 1973 (as discount markets and large supermarkets).
The stores follow a similar retail concept to Aldi. Staffing is minimal and the retailer displays most products in their original delivery cartons as part of an effort to pass savings to its customers.
By the 1980s Lidl became a household name throughout Germany and the company focused its efforts on expanding its network of stores to other parts of Europe.
According to Lidl, the company "takes pride in providing top quality products at the lowest possible prices to all our customers across Europe."
Some of the measures that the company has to make in order to make a profit (given the affordability of its products) include: staffing to an absolute minimum and keeping products in the original delivery cartons.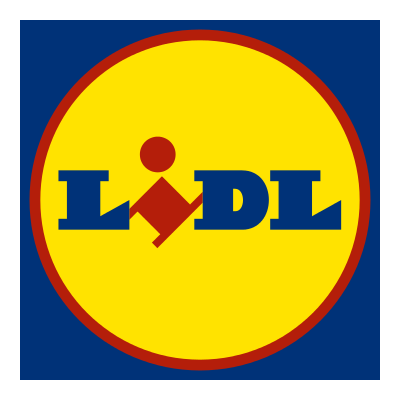 ---
Lidl Stiftung & Co. KG – Overview
CEO: Jesper Højer (2018)
Founded: 1930
Founder: Dieter Schwarz
Industry: Retailing
Type: Privately held company
Parent: Schwarz Gruppe
Headquarters: Neckarsulm, Baden-Württemberg, Germany
Employees: 315,000 (approximately)
Website: www.lidl-info.com
Over 9800 locations across Europe
---