Loblaw Cos. Ltd. is being investigated by the federal Competition Bureau regarding its pricing strategies with suppliers. The Canadian agency is requesting secret data from some of the retail giant's key suppliers.
According to twelve documents filed with the Federal Court last week, the Competition Bureau is investigating the possibility that Canada's largest grocery retailer might be engaged in "restrictive trade practices" that could undermine competition.
The Huffington Post quoted an email from Gregg Scott, spokesman for the regulator, who wrote "The bureau is looking at these practices and the impact that they could have on competition in the marketplace."
Eight months ago, the Competition Bureau gave Loblaw the go-ahead to complete its C$12.4 billion acquisition of Shoppers Drug Mart Corp. The agency imposed some restrictions on the retailer's dealings with suppliers to ensure that other rivals and vendors were not squeezed in a progressively consolidated market.
Canada's grocery sector is currently worth $88 billion annually. The market has become fiercely competitive as the number of smaller discounters increases and larger retailers shrink.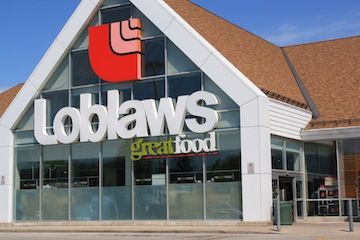 The Competition Bureau says its Loblaw probe has been ongoing since the acquisition of Shoppers Drug Mart.
There is growing concern that suppliers and small grocers will be caught in the middle and squeezed, i.e. their suppliers, under pressure from the large retailers to sell at very low prices, will offset lower margins by squeezing smaller grocers.
Gary Sands, a spokesman for the Canadian Federation of Independent Grocers said regarding the investigation:
"The distortions in the marketplace are not good for suppliers, for independent grocers and ultimately, not good for consumers. To us, the ongoing concerns the bureau has validates our call for a code of conduct in the retail grocery industry in Canada."
According to Loblaw, the probe is no surprise and forms part of the Bureau's announcement earlier in the year that it would keep an eye on things following the acquisition of Shoppers Drug Mart.
Kevin Groh, a Loblaw spokesman, said:
"Given it's the nation's largest-ever retail acquisition, we understand the Bureau's interest in maintaining competition in the marketplace," he said in an e-mail. "This includes looking at some of our supplier practices. In our relationship with suppliers, we are an active advocate for customers – providing Canadians with the best value possible."
Mr. Groh insisted that his company's practices are not inconsistent with a competitive market.
Loblaw posted a 35.9% rise in revenue to C$13.599 billion in Q3 ending October 4th. Shoppers Drug Mart represented one quarter of total sales.