The Chinese parent company of the London Taxi Company (LTC), makers of the UK capital's iconic black cabs, announced that it has raised $400m (£273.8m) to develop its next generation hybrid battery-powered London taxi, the TX5.
Zhejiang Geely Group Holdings (ZGH), the Hangzhou-based automaker which acquired LTC in 2013, announced that it raised the money through a green bond sale.
The bonds issued carry a fixed interest rate of 2.75% per annum with a tenor of five years. ZGH said that the final order book of over $2.3bn represented an oversubscription ratio of nearly 6 times.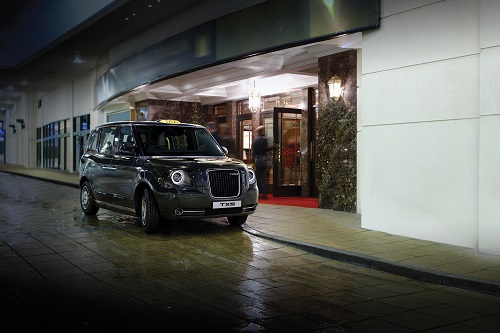 "We are delighted with the response of investors to our Green Bond offering" said Yifan Li, CFO of ZGH.
"The issuance of the Green Bond is in line with our corporate vision to produce the safest, most environmentally friendly and most energy-efficient vehicles. The commitment of ZGH and all of the Group's brands to reduce emissions means we are well positioned to benefit from the shift towards ever greener vehicles."
"We are committed to producing zero-emission capable vehicles," said Peter Johansen, CEO of LTC.
"I believe the issuance of the Green Bond will further enhance our competitive edge in new energy technologies. Our next generation of zero-emission vehicles, the TX5, will be sold across the world, creating an environmentally friendly transportation system."
---
---
London's new low emission black cab, the TX5
The TX5 features a battery electric powertrain with a range-extending internal-combustion engine, allowing the taxi to run as an electric vehicle for an extended period – it is not completely electric.
The car has a light-weight aluminium body vehicle capable of accommodating six passengers. It also has a panoramic glass roof – a London black cab first.
The prototype of the TX5 was first unveiled during Chinese President Xi Jinping's four-day state visit to the UK last October.
The TX5 is expected to go into production at LTC's new £50 million plant in Coventry – 36,000 cars are planned to be produced on an annual basis at the new facility.