Mark Zuckerberg, Facebook CEO, has now reached the third position in the rankings of the world's richest persons. He has overtaken Berkshire Hathaway Chairman and CEO, Warren Buffett.
According to the Bloomberg Billionaires Index, on Friday, Facebook shares went up by 2.4%. They reached a record high of $203.23. Zuckerberg's net worth is now of $81.6 billion, while Buffett's net worth is $81.1 billion.
Zuckerberg – another tech tycoon
Jeff Bezos, Amazon CEO, and Bill Gates, Microsoft co-founder, are still in the first and second positions respectively.
This is the first time the top three richest people alive made their wealth in the technology industry.
Despite Facebook's data privacy breach scandal and its improper use of users' social media information by Cambridge Analytica, the company and its CEO seem to be doing just fine.
Since Warren Buffett has focused more on donating to charities, his ranking has slipped. He is likely to continue slipping as he gives more of his wealth away.
Buffett has since donated about 290 million Berkshire Hathaway Class B shares, most of it to the Gates Foundation.
The Gates Foundation is a private foundation that Bill and Belinda Gates founded in 2000. It is the largest private foundation in the US. It holds $38 billion in assets.
Buffett, who also invested in tech, added 75 million more shares to his existing 165 million Apple Inc. shares. It is now his largest holding.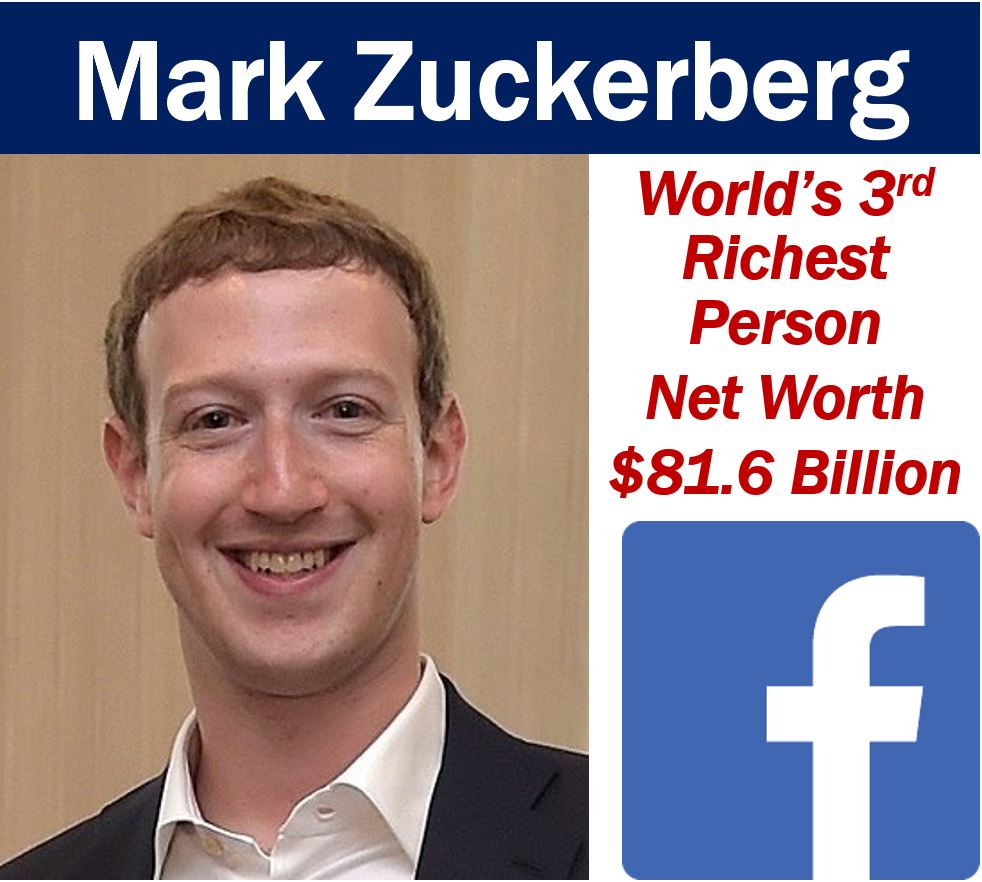 Zuckerberg – some info
Mark Elliot Zuckerberg was born on May 14th, 1984, i.e., he is thirty-four years old. He was born in White Plains, New York, US.
Today, he lives in Palo Alto, California. Wikipedia lists him as a 'technology entrepreneur-philanthropist.'
Although he is one of the world's richest individuals, his salary is just one dollar.
He is married to Priscilla Chan. They have two children.
He launched Facebook on February 4th, 2004. Zuckerberg launched the website from his Harvard dormitory room. He launched it with fellow roommates Andrew McCollum, Eduardo Saverin, Dustin Moskovitz, and Chris Hughes. Facebook has become the world's leading social networking website.