A Master of Business Administration Course is defined as providing individuals with exceptional strategic, analytical, and leadership skills. The course prepares you for a variety of job possibilities and can teach you a variety of organizational techniques and time management.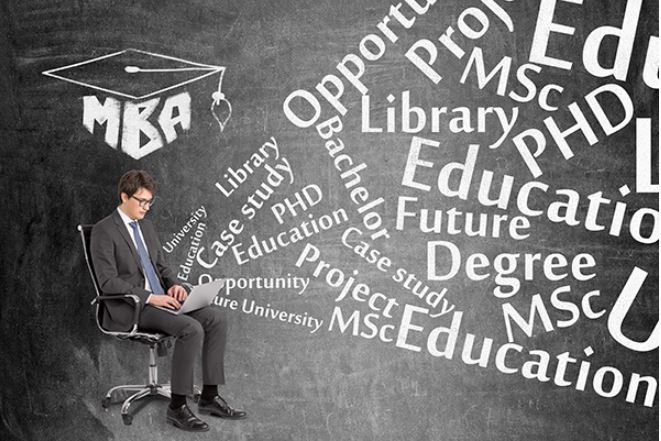 There are also online degree options available. You might be thinking to yourself "Is an online MBA worth it?". If so, this guide will show you job options, salary expectations, and what to expect from your course.
What You Will Learn
Completing your MBA, will provide you with a variety of skills, including, but not limited to, the following:
Complex oral and communication skills to speak effectively with business management teams.
Ability to link and refer to a variety of theorists, methodologies, and principles.
Decision making on a variety of ethical and global issues.
Knowledge of theories and content relating to business management.
Critical thinking and analytical problem-solving.
Ability to work independently and in a team environment.
Job Options with Average Salaries
One of the reasons why the MBA degree is so popular is the variety of job options that come out of it and you may be wanting to consider if there are senior positions available for you. There is something suited for everyone, including opportunities in medical fields, technology, and business. Below is a list of popular job positions and their average salaries for this year.
CEO, Chief Executive Officer: $173k
Business Manager: $108k
Sales Director: $140k
Accountant: $75k
Research Analyst: $59k
Finance Manager $95k
Marketing Manager $66
MBA Possible Elective Options
When completing your masters of business administration, you have the option to select certain elective areas. Some of these include:
Business Analytics
Dynamic Marketing Strategy
Information Technology and Business Transformation
Operations Strategy
Quality and Productivity
Responsibility in Business
Marketing Simulations
Choosing Online or On-Campus
Choosing whether or not to complete your degree online or on-campus can be difficult. Both have advantages but ultimately have the same outcome. The only real difference between these options is that you will be learning through different materials. Online degrees can be flexible and great for those that do not have access to campus.
However, learning on campus can provide you with motivation and a wide range of learning options. It is important to choose the path that is most right for you, weighing out the pros and cons of each option.
Overview
If you are choosing to complete your MBA, it is essential to remember the following:
An MBA degree has many job possibilities after completion.
You can choose to complete your course online or on campus.
The salary rates are different for a variety of jobs.
You will learn a lot of skills that will assist you in a variety of job positions.