Mercedes provided a preview of its future electric tech with the unveiling of an electric crossover concept vehicle at the Paris Auto Show.
The all-electric luxury SUV, dubbed Generation EQ, is part of the German carmaker's EQ brand, which stands for "Electric Intelligence", and is a preview of a new generation of vehicles with battery-electric drives.
Generation EQ has a range of up to 500 kilometres and the most powerful variant has a maximum torque of up to 700 Newton metres capable of accelerating to 100 km/h in under five seconds.
The car has two electric motors, with a system output that can be increased to up to 300 kW thanks to scalable battery components.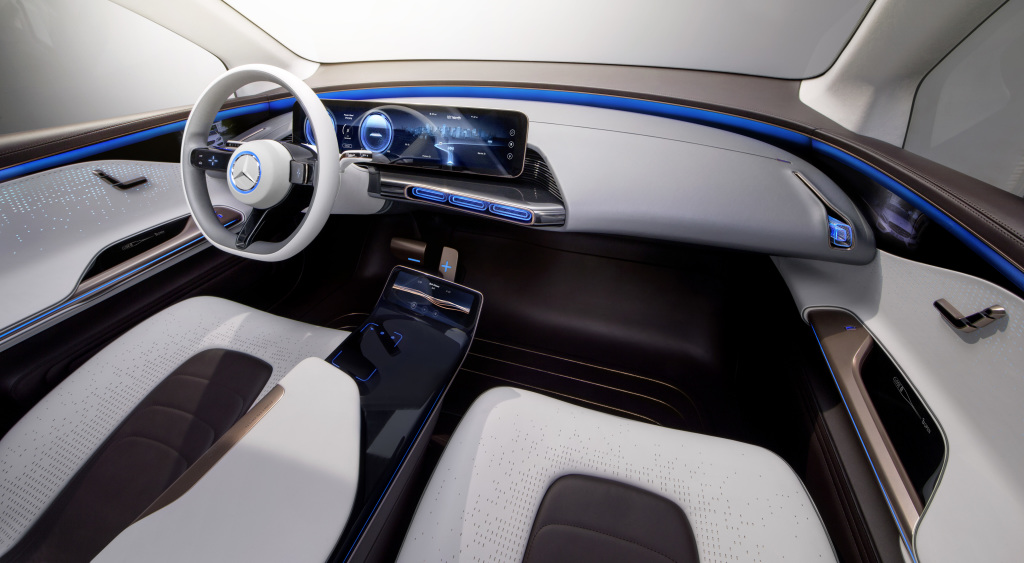 "The mobility of the future at Mercedes-Benz will stand on four pillars: Connected, Autonomous, Shared and Electric. 'Generation EQ' is the logical fusion of all four pillars," says Dr Dieter Zetsche, CEO of Daimler AG and Head of Mercedes‑Benz Cars.
"The emission-free automobile is the future. And our new EQ brand goes far beyond electric vehicles. EQ stands for a comprehensive electric ecosystem of services, technologies and innovations."
---
---
The new generation of electric vehicles will be based on an architecture that was specifically designed for battery-electric models, scalable and usable across all models.
Thanks to the modular building-block system the wheelbase and track width as well as all other system components are variable. The platform can be used on SUVs, saloons, coupés and other model series.
"Generation EQ is hot and cool," says Gorden Wagener, Head of Design at Daimler AG.
"Its fascination lies in a reinterpretation of our design philosophy of sensual purity, the aim being to create an avant-garde, contemporary and distinctive electro-look. At the same time, the design of the visionary show car, which has been reduced to the essentials, reveals an alluring progressivity."