New details about the battery life of Microsoft's augmented reality headset 'HoloLens' has emerged thanks to a recent video from an event in Tel Aviv, Israel.
Bruce Harris, a Microsoft Technical Evangelist, said at the event that the headset will offer between 5 to 5.5 hours of battery life during average use and 2.5 hours when the headset is pushed to its limits.
Video of Bruce Harris of Microsoft talking about Hololens in Tel Aviv:
---
---
Hololens dissipates heat
Harris also said that the HoloLens will not overheat as it is "built to dissipate heat", adding that the device has "no option for a wired connection."
The device will be able to connect to anything over Wi-Fi or Bluetooth and will feature 3D audio – the first version will only offer English support though.
The Microsoft HoloLens allows users to place holograms in their physical environment, providing a new way to see the world, with Windows 10 beingthe first platform to support holographic computing.
According to Microsoft, "Holographic objects can be viewed from different angles and distances, just like physical objects, but they do not offer any physical resistance when touched or pushed because they don't have any mass.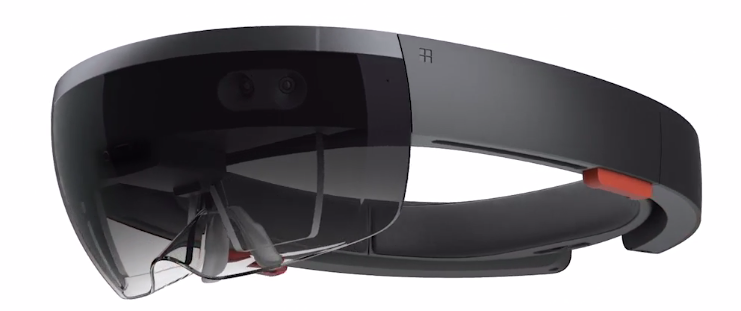 2D or 3D holograms
"Holograms can be two-dimensional, like a piece of paper or a TV screen, or they can be three-dimensional, just like other physical objects in your real world. The holograms you'll see with Microsoft HoloLens can appear life-like, and can move, be shaped, and change according to interaction with users or the physical environment in which they are visible."
Harris said that using the headset will be similar to looking at a 15-inch monitor two feet from view, but the HoloLens's field of view is expected to improve in the future.
The Verge said: "As Microsoft improves its manufacturing of the HoloLens then cost and battery life will improve, potentially resulting in an expanded field of view in future versions."
The tech giant is working on making development kits of the HoloLens available for $3,000 in the first quarter of 2016.
Virtual reality vs. augmented reality
Augmented reality is technology that provides users with information about their natural environment, for example, things they are looking at.
It is not the same as virtual realityor VR.
VR is technology that creates pretend places or virtual environments. Users can go into those virtual worlds and do things. They feel 'real' to the users.