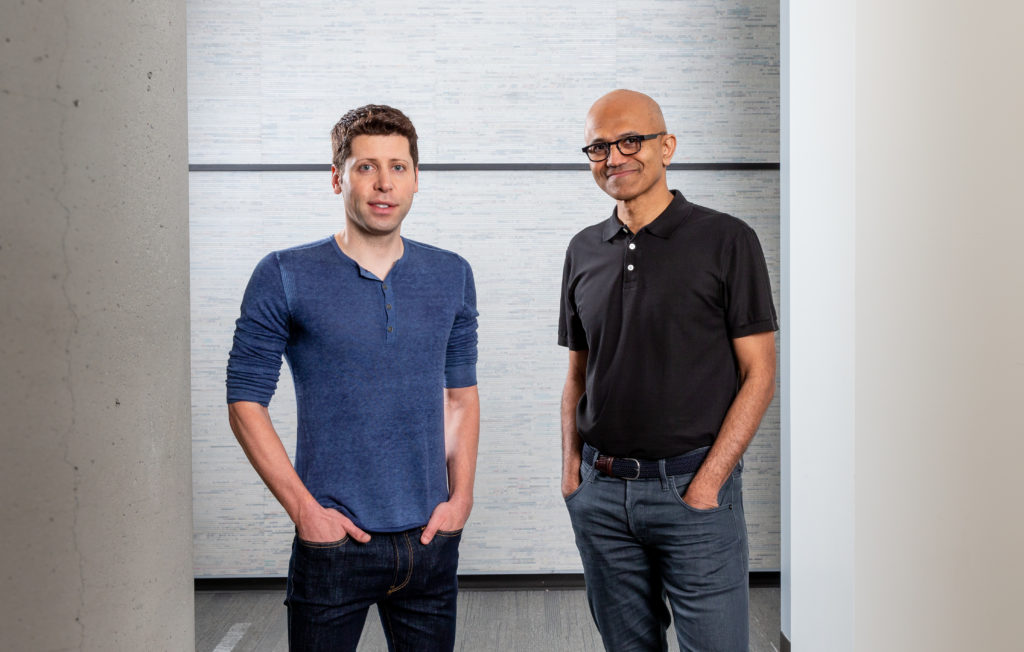 Microsoft has announced a $1 billion investment in the artificial intelligence (AI) startup OpenAI.
Microsoft said in a news release that the two companies will focus on building a computational platform of "unprecedented scale" in Microsoft's cloud computing service Azure, which will "train and run increasingly advanced" AI models.
The technology that the two companies plan on developing is known as artificial general intelligence (AGI). AGI is capable of solving problems that are more complex than current AI – AI refers to software technologies that make a robot or computer act and think like a human.
In addition, OpenAI will port its services to run on Microsoft Azure and Microsoft will become OpenAI's exclusive cloud provider.
Climate change, healthcare, and education
Microsoft and OpenAI want AGI "to work with people to help solve currently intractable multidisciplinary problems." The technology could help tackle global challenges such as climate change, more personalized healthcare and education.
Sam Altman, CEO of OpenAI, said:
"The creation of AGI will be the most important technological development in human history, with the potential to shape the trajectory of humanity.
"Our mission is to ensure that AGI technology benefits all of humanity, and we're working with Microsoft to build the supercomputing foundation on which we'll build AGI. We believe it's crucial that AGI is deployed safely and securely and that its economic benefits are widely distributed. We are excited about how deeply Microsoft shares this vision."
How Microsoft perceives AI
Satya Nadella, CEO of Microsoft, commented:
"AI is one of the most transformative technologies of our time and has the potential to help solve many of our world's most pressing challenges.
"By bringing together OpenAI's breakthrough technology with new Azure AI supercomputing technologies, our ambition is to democratize AI — while always keeping AI safety front and center — so everyone can benefit."
Video – What is AI?
Artificial Intelligence or AI refers to software that makes computers, robots, and other smart machines think and behave like us (humans). Watch this Market Business News video to learn more about AI.