Targeting consumers by interest followed by location is the most acceptable way for mobile advertising.
The data comes from a PwC report, titled "Mobile advertising: What do consumers want? A cross-country comparison."
The study, led by Deborah Bothun, US advisory entertainment, media and communications leader at PwC, gathered and analyzed data on customer attitudes and behaviors in the currently changing media and technology landscape.
A total of 3,800 people were surveyed and responded in The United States, United Kingdom, China and Brazil regarding their preferences in mobile advertising.
Respondents in Brazil and China had similar consumer preferences, while the UK and the US appear to have similar attitudes and behaviors.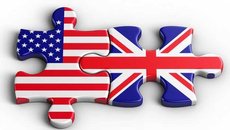 However, some preferences regarding mobile advertising appear to supersede cultural differences, including the most and least acceptable ways of targeting consumers.
The least accepted way of targeting consumers is by tracking texts, phone calls or emails. These three routes run the highest risk of damaging brand attitudes.
Bothun said:
"There are distinct cultural mobile advertising preferences that companies need to consider as they target individual consumers in difference countries."
"Those who heed the differences, leveraging big and small data to deliver the most relevant, useful mobile advertisements will be better poised to get results in those markets."
Mobile advertising – Brazil-China versus UK-US
The researchers found that China and Brazil have more fully mobile activities into their daily lives, compared to the UK and US.
While Brazilians were found to be the most actively engaged in overall mobile activity, Chinese users are more likely to buy things from a website as well as stream/download TV shows than those of other countries.
Chinese and Brazilian respondents are more willing than their US-UK counterparts to share personal data for free apps or less advertising. If the ads contain content that is personally relevant, Brazilian and Chinese users are more likely to click on them, suggesting a greater interest and more receptivity to mobile advertising.
Mobile ads – UK-US users' main concerns
Users in the US and UK had virtually identical responses to questions regarding their behaviors, attitudes and preferences. Their main concerns appear to be: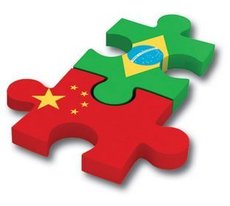 "Crosses the line into my personal space."
"Not able to turn the ads off."
"Too intrusive on my lifestyle."
UK and US mobile phone users are less influenced by freebies than those in China and Brazil, especially when personal information is requested. In the UK and US, there is no specific time of day when users are more receptive to receiving mobile adverts, while in Brazil they are most receptive "when I wake up," and in China "on my way to work."
The greatest difference between UK-US users and China-Brazil ones is the importance of personalizing an advert with the individual's name. Brazilian and Chinese users are strongly influenced by personalization.
Creating mobile ads that appear to consumers
Bothun continued:
"Understanding the consumer and bringing them closer to the brand through a mobile experience is critical. It is not just repurposing existing advertising, but creating advertising that will appeal to consumers in the mobile space."
"Understanding the nuances of how consumers want to receive content and tailoring programs to address those preferences will advance the brands and the bottom lines of those who are doing it right."