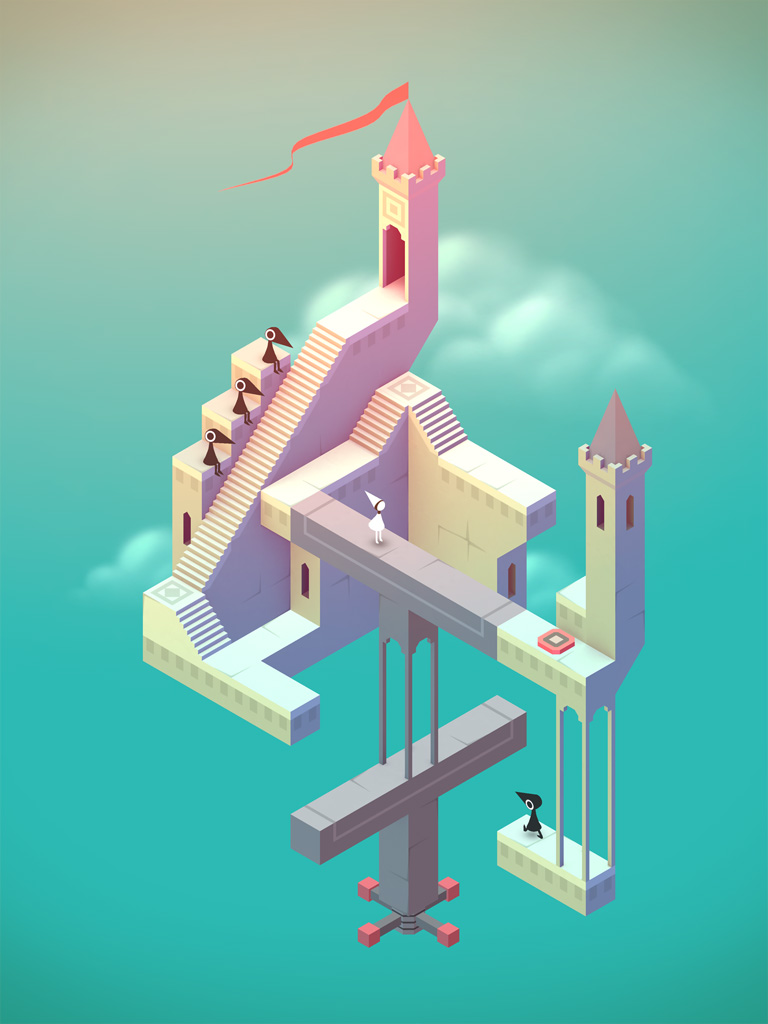 The critically acclaimed mobile puzzle game 'Monument Valley' is now available for iOS users to download for free.
It's unknown how long the offer will last.
The iPad Game of the Year was previously priced at $4.
The game requires moving a character called princess Ida through mazes of optical illusions and impossible objects.
The game is presented in isometric view, and players have to interact with the environment to find hidden passages as Ida progresses to the level's exit.
Critics praised the game for its art and sound design, but some did note that the game lacked difficulty and was a little short.
Its visual style was compared by critics to M. C. Escher drawings and Echochrome.
So there is good news for those with an iOS device who may want to kill some time during the Christmas holidays. The game is also available to download for free on Android via Amazon Underground.
Why did the game creator Ustwo make the game free?
An add-on expansion for the game, Forgotten Shores, was released last November. The expansion adds eight additional levels to the ten in the original game and costs $2.
Making the original game free is likely going to attract plenty of new players which will significantly increase interest in the $2 expansion.
Monument Valley, which launched in May last year, earned $5.8 million by January 2015.