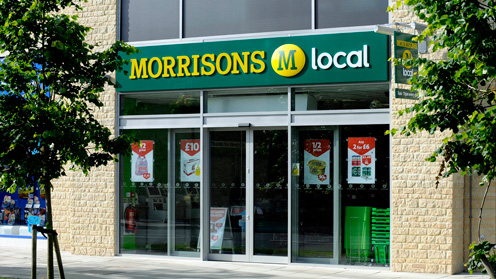 UK retail giant Morrisons announced that it is selling 140 of its M local convenience stores for approximately £25 million.
The supermarket chain said that it wants to focus on improving its core larger stores.
The convenience stores were bought by a team led by retail entrepreneur Mike Greene and backed by Greybull Capital LLP.
The stores will be rebranded as "My Local".
Ten stores that are currently closed will be reopening, 2,300 employees will be kept on, and an extra 200 jobs will be created.
Mike Greene is the former chairman of the Association of Convenience Stores and founder of the Association of News Retailing.
David Potts, Morrisons CEO, said: "Convenience is a large and growing channel in UK food retailing. Morrisons learnt much from its entry into the market, but M local was unable to scale. However, we remain open to other opportunities in convenience in the future. I would like to thank all the Morrisons colleagues for their hard work and dedication to M local."
The company said: "In March 2015, Morrisons announced a review of the M local business. That review concluded that M local would have required significant further investment in new sites, plus additional capital expenditure and lease commitments, to reach profitability.
"In the Board's opinion, today's sale announcement represents the best solution for Morrisons and will enable future Morrisons investment to be focused on core supermarkets."
Morrisons' local M stores reported an operating loss of £36 million last year.
Morrisons said that it is going to retain five convenience stores which are located on petrol station forecourts or are going to be turned into small supermarkets.
---