Boeing and SpaceX have both been contracted by NASA to develop commercial space taxis, which are capable of transporting astronauts back and forth from the space stations (beginning in 2017).
The move represents an evolution in commercial space transportation and reduces the need to rely on Russian technology for access to low-Earth orbit. America currently relies on the Russian Soyuz spacecraft to access the International Space Station.
However, this decision could mean that access to low-Earth orbit will be achieved using U.S. spacecraft launched from U.S. soil.
A contract worth $4.2 billion has been given to Boeing for Commercial Crew Transportation Capability (CCtCAP) and SpaceX has been given the green light to work on its Dragon crew craft and will be receiving $2.6 billion.
Charles Bolden, NASA Administrator, said that the announcement "sets the stage for what promises to be the most ambitious and exciting chapter in the history of NASA and human spaceflight."
He added:
"From day one, the Obama administration has made it very clear that the greatest nation on Earth should not be dependent on any other nation to get into space."
"Today we're one step closer to launching our astronauts from U.S. soil on American spacecraft and ending the nation's sole reliance on Russia by 2017."
Sierra Nevada Corp left out
The developer of the winged spaceplane "Dream Chaser", Sierra Nevada Corp., appear to have been left out of NASA's funding choices. The Dream Chaser is a revolutionary spaceplane that is designed transport up to seven people to and from low Earth orbit, it launches vertically on an Atlas V rocket and automatically land horizontally on runways.
Sierra Nevada Corp. representatives have said that they hope to continue development on the Dream Chaser with or without NASA funding. However, the company's short-term plans appear to still be somewhat unclear.
Will Congress agree to the funding?
It is not set in stone whether Congress will be willing to allow the funding of the two spacecraft. This could mean that NASA may have to select only one provider in the future. However, Bolden said that he is very confident that Congress will allow funding for both SpaceX and Boeing.
Since 2011 Congress has agreed to approximately $2 billion for the commercial crew program, which is shy of a billion dollars of what NASA asked for. For fiscal 2015 NASA has expressed it wants to receive around $800 million for the program.
Regardless of the outcome, the space agency has said that it plans to begin transporting astronauts to the space station in 2017 with either the CST-100,  the Dragon V2, or both.
Kathy Lueders, the manager of NASA's commercial crew program, said:
"Once NASA determines SpaceX and Boeing have met our requirements, the systems will be certified for NASA human spaceflight missions."
"They will then conduct at least two and up to six missions under these contracts to deliver a crew of four to the International Space Station."
"These missions will also carry powered cargo and vital science experiments to the station and safely return them to U.S. soil. These missions will enable NASA and its international partners to perform more research, nearly doubling today's scientific research potential."
Kathy added that both companied will have to run their systems through "rigorous" ground tests. In addition to performing "at least one crewed flight test to the station with a NASA crew member aboard. During that flight test, they will demonstrate the ability to safely deliver crew and cargo, dock to the station and then return the crew safely home."
John Logsdon, former Director of the Space Policy Institute at The George Washington University, and a current member of the NASA Advisory Council said:
"You can't really be a serious leader in space if you can't get your people there on your own spaceship. The relationship with Russia has been successful, it's cost us less money than doing it on our own. If we were still flying shuttles, we'd be paying a hell of a lot more than the cost of seats on a Soyuz."
John added that the move "is both a real and symbolic indication that the United States is one of the leading space countries."
---
The Boeing CST-100 Spacecraft
The CST-100 crew capsule is a spacecraft design developed by Boeing in partnership with Bigelow Aerospace. It is their entry vehicle for the space agency's Commercial Crew Development program.
It is a state-of-the-art capsule designed to stay on-orbit for several months and be re-used for up to around 10 missions.
The CST-100 is designed to be compatible with the following launch vehicles: the Atlas V, Delta IV, and Falcon 9. The initial launch vehicle is going to be the Atlas V.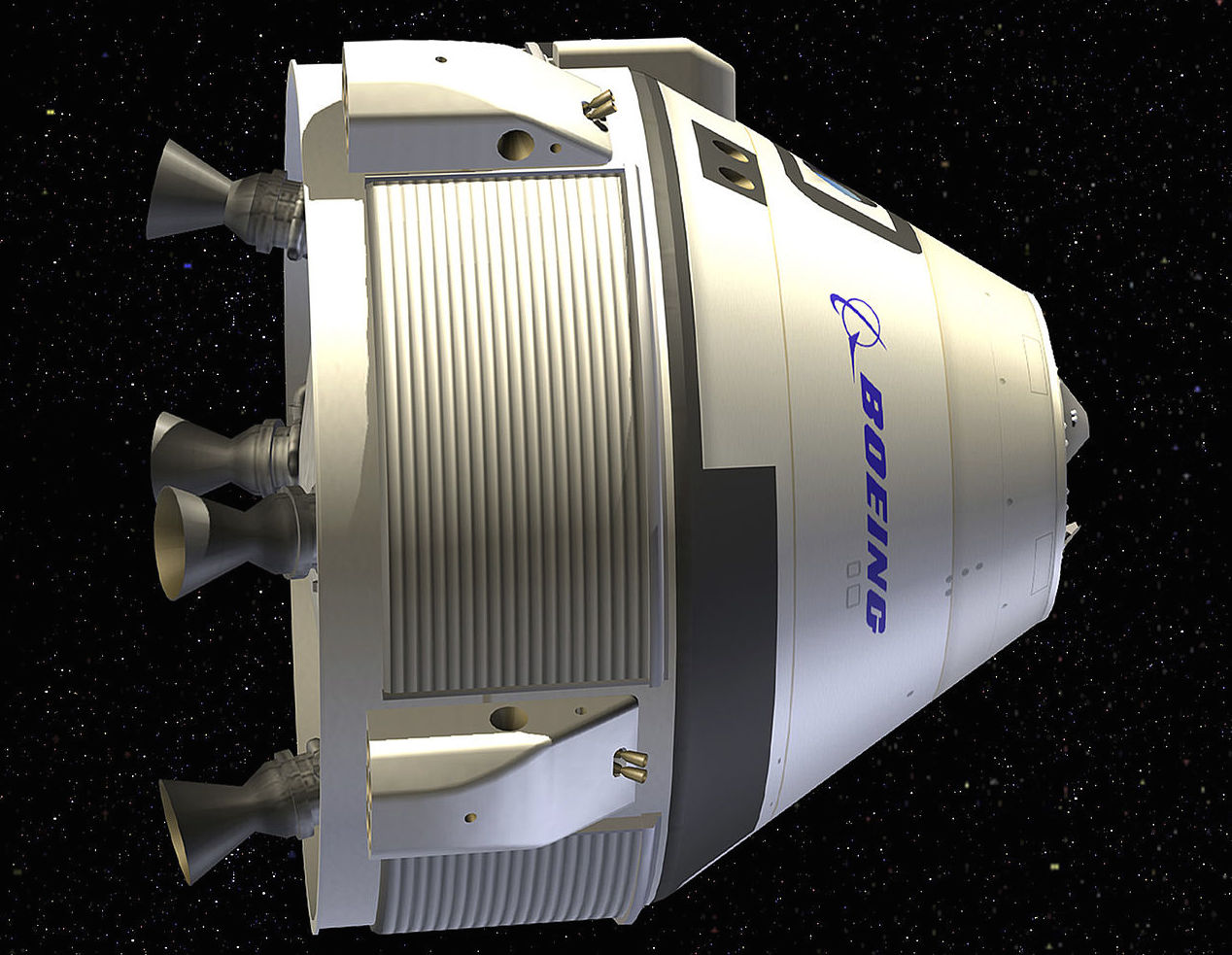 The Boeing CST-100 Spacecraft
---
The Dragon V2 Spacecraft
The Dragon V2 Spacecraft is a spacecraft that is able to achieve a terrestrial soft landing. It was first unveiled on May 29, 2014.
What makes the V2 stand out is that it is: fully reusable, able to carry up to seven astronauts, has eight side-mounted SuperDraco engines, comes with propulsive-landing technology (a accurate as a helicopter), and is equipped with backup parachute-enabled landing capability.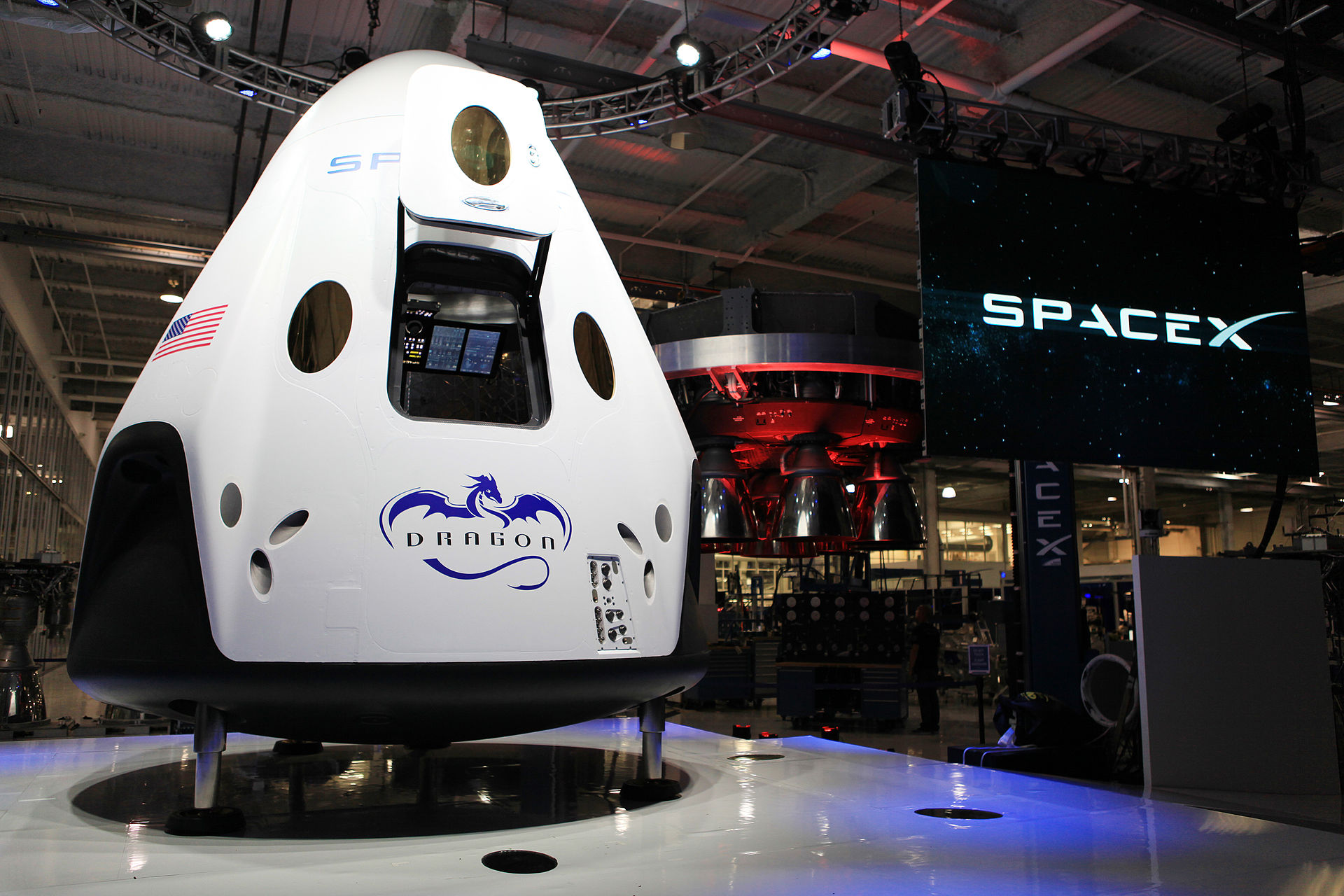 The Dragon V2 Spacecraft
---