Companies turn to cross-border outsourcing for many reasons including profitability optimization and cost cutting. Such outsourcing can be classified into two groups, namely offshoring and nearshoring. In this article, we will take a closer look at the latter and provide clear examples.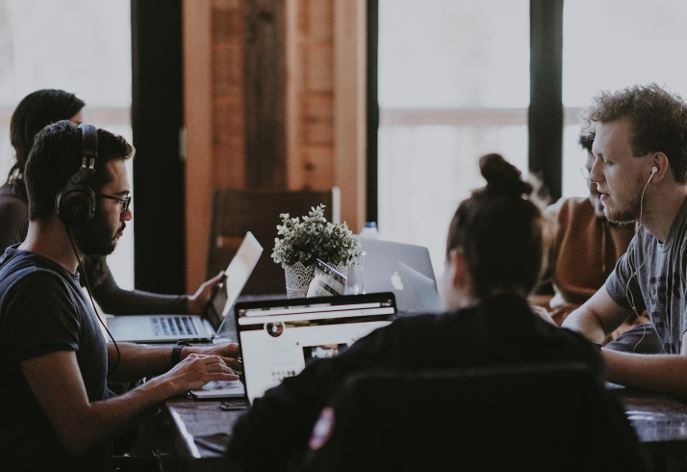 Nearshoring refers to the outsourcing of a company's tasks, particularly IT development, to suitable establishments in a neighboring country. It, therefore, results in little or no differences in time, easy communication due to shared languages and similar cultural values, and cost-effective travels. The closeness of the countries allows more control over the outsourced project and favors fast decision-making in urgent scenarios.
An establishment in Germany that outsources software development to an IT company in Poland is an example of nearshoring services. Such countries as Romania, Baltic States, Hungary, and Bulgaria have also emerged as preferred nearshoring destinations for Western and Eastern Europe.
Examples of Nearshoring Services
Let us highlight the different examples of nearshoring services. The cases below prove that nearshoring can be a helpful solution for businesses operating on various markets.
IT Nearshoring
It refers to the outsourcing of information technology tasks to a software development company in a nearby country. In Europe, JCommerce based in Poland makes an excellent example of an IT nearshore company.
When it comes to European outsourcing destinations, Poland has proven to be one of the reliable solutions. It boasts of top engineers and a lower cost per hour compared to other EU countries. Moreover, most developers in Poland are conversant in English, making them easier to work with, especially if your company is located in an English-speaking region.
According to Statista, IT-outsourcing services market revenue in Poland has been increasing steadily and is projected to reach USD 2311.72 million by 2021.
Call Center Nearshoring
Here is another example of convenient nearshoring services. If a contact center remains offshore but is situated close to the outsourcing firm's country, it is what the call center nearshoring is about. The services provided by such call centers include phone answering, email support, chat support, etc.
Nearshoring Manufacturing
This type of nearshoring entails the action of moving some manufacturing operations to a nearby country to cut costs, benefit from better shipping, etc. For instance, Ford Motor Co. is one of the many brands in the US that has moved its manufacturing to Mexico.
Nearshoring Pharmaceutical and Healthcare
It is a nearshoring example that sees pharmaceutical and healthcare companies outsourcing various aspects of their operations to nearby countries. In most cases, such companies want to get access to the wider talent pool and cut operational costs.
Nearshoring Marketing
Nearshoring marketing is a way of outsourcing marketing operations to an expert company from a country nearby. For example, a digital marketing company in Poland can create and implement marketing strategies for businesses from Germany, Czech Republic, Slovakia, or Ukraine.
Why Nearshore Could Be Profitable for Most Companies Especially on IT Market
Below are some benefits of IT outsourcing to nearby countries:
Lower costs: Delegating processes to experts in another country can significantly cut costs, especially if the target destination has a lower income level.
High-end talents: Renowned outsourcing destinations like Poland and Ukraine boast of an excellent pool of IT experts.
Time-zone convenience: Nearshoring ensures your project executor has the same time zone to you or one that is closest. This way, you can communicate in real-time.
Cultural and language similarities: Outsourcing to nearby countries allows you to work with people whom you share a language or culture with. In turn, it makes interactions and operations way easier.
Easier accounting: Countries located close to each other tend to have the same or similar legislation, making it easier for clients and nearshore companies to work with legal documents.
Final Thoughts
The nearshoring model of outsourcing remains an excellent approach, given the benefits it offers a business. Besides keeping you close to the development team, it allows you to take advantage of significant cuts in cost. That said, it is worth opt for nearshoring services of a company from a country nearby that has a good reputation and proven results on the outsourcing market.
_____________________________
Interesting related articles: