Netflix Inc has launched offline viewing of streamed videos, allowing subscribers to download shows at no additional cost and then watch the content without an internet connection.
The move should help Netflix, which boasts 86 million subscribers, better compete in the growing and increasingly competitive video streaming market.
Netflix's main rival streaming video service, Amazon Prime Video, has already had offline viewing for about a year.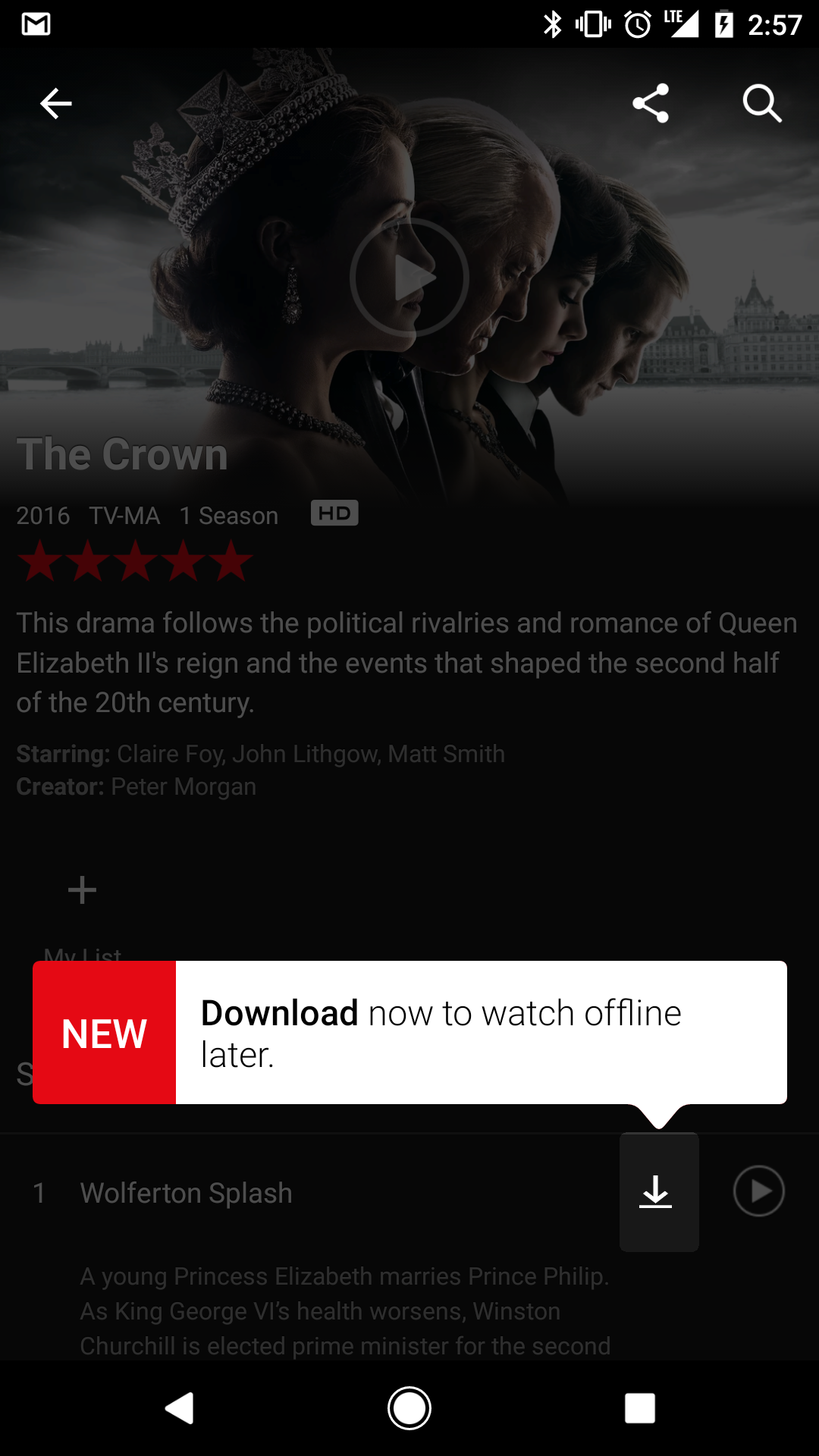 The new option will appeal to those who say that their binge-watching sessions at home are rather limited – they'd like to, for example, carry on watching episodes of their favourite shows while on an airplane, train and other places where there is either no Internet connection, or it is too expensive.
---
---
"While many members enjoy watching Netflix at home, we've often heard they also want to continue their Stranger Things binge while on airplanes and other places where Internet is expensive or limited," Eddy Wu, Director of Product Innovation said in an official Netflix blog post.
"Just click the download button on the details page for a film or TV series and you can watch it later without an internet connection."
According to Netflix, a range of series and movies are already available for download, "with more on the way". Orange is The New Black, Narcos and The Crown are examples of series currently available for download.
The new feature is included in all plans and available for phones and tablets on Android and iOS.