Nordstrom posted first quarter net income of $128 million, or $0.66 per share, down from $140 million, or $0.72 per share, in the first quarter last year, shy of Wall Street estimates.
Net sales for the company increased 9.8 percent $3.12 billion from $2.84 billion last year.
Same-store sales in the first quarter rose 4.4%.
Revenue increased from $2.93 billion a year earlier to $3.22 billion.
The company's return on invested capital fell just over one percentage point to 12.2%.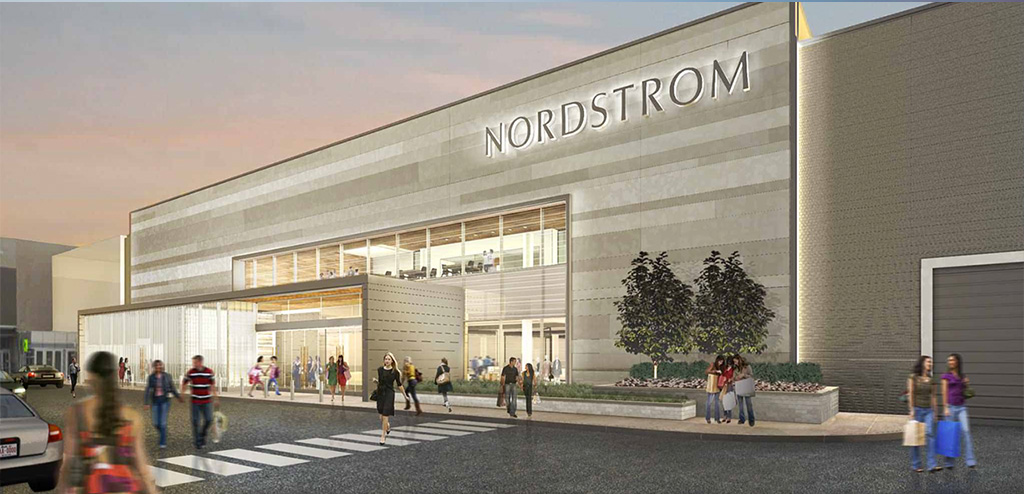 According to poll by Thomsons Reuters, analysts had forecast earnings of $0.71 per share on revenue of $3.16 billion for the first quarter.
For fiscal 2015 Nordstrom expects net sales growth of 7% to 9% and earnings of $3.65 to $3.80 per share.
For the second quarter Nordstrom expects earnings per share growth to be lower than its full year outlook range of a 2% decrease to a 2% increase, because of its entry into Canada and acquisition of Trunk Club in the third quarter of last year. Earnings per share (or EPS) is the company's net profit divided by the total number of outstanding common shares.
"Our customer strategy is squarely focused on serving customers on their terms and delivering the high level of service they expect from us," said Blake Nordstrom on a conference call with investors.
Nordstrom has a goal to reach $20 billion in overall sales by 2020 – 50 percent higher than in 2014. In order to achieve that the company plans on spending $4.3 billion between now and 2019 in expanding its business and upgrading better tools to target customers with offers.
About Nordstrom
Nordstrom, Inc. is a leading fashion specialty retailer based in the U.S. The company was founded in 1901 as a shoe store in Seattle. Nordstrom now operates 304 stores in 38 states and Canada.