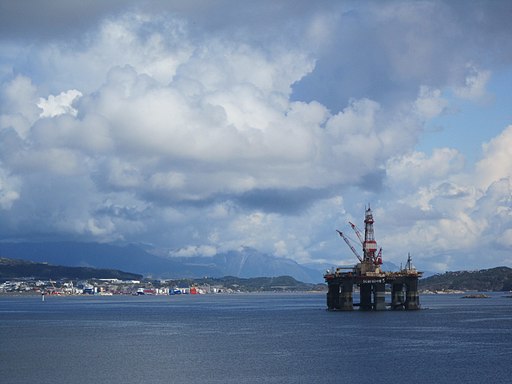 Norway's trillion-dollar Government Pension Fund Global (GPFG), one of the world's largest funds, announced that it will begin to divest from oil and gas production and exploration companies.
The word pension, in this context, refers to income people receive when they retire.
The Norwegian Ministry of Finance said in a press release that the government is proposing to exclude oil and gas production and exploration companies from the fund to "reduce the aggregate oil price risk in the Norwegian economy."
Companies classified as exploration and production companies by the index provider FTSE Russell "will be excluded from the GPFG's benchmark index and investment universe," the Finance Ministry said.
Small percentage of pension fund affected
The move will affect about 1.2% of the fund's holdings worth about 70 billion Norwegian krone (approximately $7.9 billion).
The divestment proposal excludes large oil companies that are involved in downstream operations or have renewable energy divisions, such as Shell and BP, ExxonMobil and Total.
"The objective is to reduce the vulnerability of our common wealth to a permanent oil price decline. Hence, it is more accurate to sell companies which explore and produce oil and gas, rather than selling a broadly diversified energy sector," said Norway's Minister of Finance, Siv Jensen.
"The oil industry will be an important and major industry in Norway for many years to come," the Finance Ministry said. However, it added: "A permanent reduction in the oil price will have long-term implications for public finances."
Comment by Greenpeace
Greenpeace UK's oil campaigner, Charlie Kronick, was quoted by The Guardian as saying:
"This partial divestment from oil and gas is welcome, but not enough to mitigate Norway's exposure to both global oil and gas prices and the wider financial ramifications of climate change.
"However, it does send a clear signal that companies betting on the expansion of their oil and gas businesses present an unacceptable risk, not only to the climate but also to investors.
"While BP and Shell are excluded from the current divestment proposal, they must now recognise that if they continue to spend billions chasing new fossil fuels, they are doomed."