The UK's largest companies are on track to having women account for 25% of boardroom members.
The report, by former banker Lord Davies, reveals that over the past four years the number of women on boards of blue-chip companies has almost doubled. (Blue-chip companies are the most financially stable and well-established firms that have been in business for many years and regularly give shareholders good dividends, even during a recession.)
Over 40 FTSE 100 companies now have boards with women accounting for 25 percent of its members.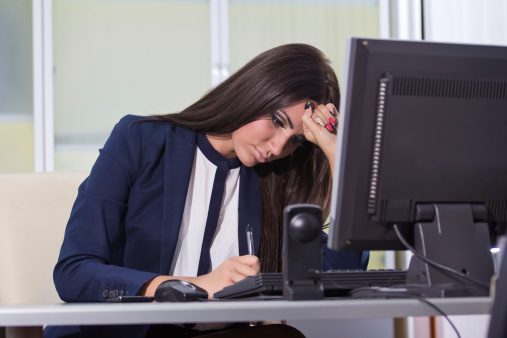 "Boards with a healthy female representation outperform their male-dominated rivals"
Women now account for 8.6% of all executive roles on FTSE 100 companies – a record high. In 2011 women only accounted for 5.5% of executive roles in Britain's top firms.
Lord Davies said:
"The rate of change that we have seen in FTSE 100 companies over the last four years has been remarkable. The voluntary approach is working, boards are getting fixed. We now have to increase the low number of chairs and executive directors on boards and address the loss of talented, senior women from the executive pipeline."
Business secretary Vince Cable was pleased with the findings of the report.
Mr. Cable commented:
"FTSE 100 boards have made enormous progress in the last four years, almost doubling female representation to just shy of 25 per cent. We must celebrate this outstanding achievement and the change in culture that is taking hold at the heart of British business.
"The evidence is irrefutable: boards with a healthy female representation outperform their male-dominated rivals. I am confident we will reach our target this year, but our work is not complete. British business must keep its eye on the long game, as we strive to achieve gender parity."
Still some way to go says EEF North East regional director Liz Mayes 
Liz Mayes, North East regional director at EEF, said:
"Every single FTSE 100 manufacturer has at least one woman on their board. More importantly, most of those yet to reach 25% female board representation are a hair's breadth away. Britain's leading manufacturers are stepping up to meet Lord Davies' challenge but, there is still some way to go.
"Simply meeting the target is not enough. The imbalance in our sector between the number of women in executive and non-executive roles is a symptom of a wider challenge. It tells us that we are failing to tap into the entire talent pool and must strive to not only build and maintain a satisfactory pipeline of talent, but also address the worryingly low number of women within it.
"Until we attract more female apprentices, graduates and other new entrants we will continue to see women under-represented at all levels in manufacturing, including the boardroom. Failing to tap into this rich resource is a wasted opportunity given our sector's pressing and long-term need for skills."
---