Facebook's virtual reality (VR) division Oculus is working on its first all-in-one wireless VR headset: the Oculus Go.
The Go headset, which will launch in early 2018 for $199 USD, is part of an effort to make VR more accessible to consumers. The standalone VR headset does not need to be tethered to a PC or require a mobile phone to be used.
Mark Zuckerberg announced the news at Oculus Connect conference.
---
---
"Standalone is new category designed to bring more freedom and accessibility to VR," Oculus said in an official blog post announcing the product.
"This all-in-one device makes VR more accessible than ever and represents a huge leap forward in comfort, visual clarity, and ease-of-use.
"The headset is super lightweight, and the new fabric used for the facial interface is soft and breathable."
The Go features a "fast-switch LCD" with WQHD 2560×1440 resolution, which is reportedly better than OLEDs, and built-in spatial audio.
Apps for the Samsung Gear VR should work with the Go
"Gear VR and Oculus Go apps are binary compatible, and they share the same controller input set—that means developers building for Gear VR are already building for Oculus Go. As an added plus, the best of our mobile VR content library will be available to everyone on day one," Oculus said.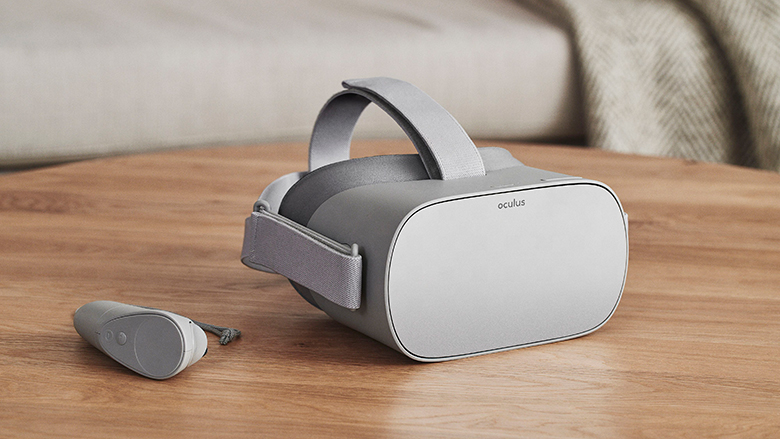 The Go uses a controller similar to the Gear VR's remote
The Go isn't the first VR headset that's being developed. Google announced it is working on standalone Daydream headsets from HTC and Lenovo that will make use of WorldSense, a technology that understands a person's movement in space without the need of any external sensors.