Getting reimbursed for services rendered should be the least worries for a clinical lab operator. Unfortunately, when any mistake or errors is transited through the whole process of lab billing services then it generates outcomes like claim denials often and for various reasons.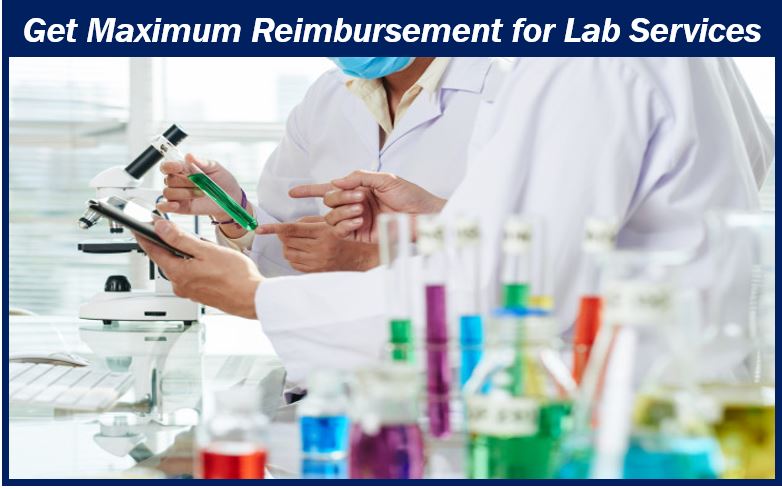 Luckily, providers can adopt impactful strategies to optimize their lab billing services and prevent claim denials. Although, providers can get insurance payers to reverse their decisions under the Affordable Care Act. This act has provided the right to lab practitioners to appeal denied within the 6 months after the claim is denied. Insurance companies are also required to provide a valid reason for claim denials.
According to a recent survey, it has been revealed that providers loss millions of dollars annually due to unpaid claims. Claim denials can occur due to the following reasons;
Neglecting to get pre-authorization.
Errors in the information used for claim preparation.
Claims are filed after the deadline mentioned by the insurer.
If a patient has obtained out-of-network services
Practitioners should tend to avoid these reasons in order to prevent their lab revenue cycle management from hazards. It is a more smart approach to hire a laboratory billing company to make the process even faster and make managing appeals on denied claims easily.
As a clinical lab operator, if you have been wondering about the reasons that cause repeated claim denials then it is probably what you need to catch up on. In this article, I have enlisted some insightful tips that can help providers to reduce claim denials and increase the chance of successful appeals are maximized.
1. Identify the reason for claim denials
It is the primary responsibility of the medical biller to identify the reason for claim denial before filing an appeal to the insurance company. When the insurance company sends the EOB statement, then they have already mentioned every detail of the reasons that caused claim denials.
The EOB statement contains some codes that describe the reasons for denials. A key for codes is also mentioned so you can easily interpret the reasons for claim denials. If you are still unable to understand the reasons for claim denials then you should contact the insurance company directly.
Now, here comes the most time-consuming and complicated part of the procedure. Most of the clinical lab practitioners lack sufficient resources for lab billing services who can aggressively follow-up on paid and unpaid claims. Hence, most of the lab practitioners fail to appeal denied claims in a timely manner and end up in revenue loss.
So, lab practitioners should outsource lab billing services to a professional laboratory billing company who has adequate resources and smart equipment that can dedicate their time to consistently follow-up on claims, identify the reasons for claim denials to reduce their occurrence and appeal unpaid claims on time.
2. Remove easy problems first
Claim denials can be caused due to many reasons. Data entry is one of the most common reasons for claim denials. If not carefully performed then data entry can cause the following errors;
Misspelt names.
Incorrect insurance policy numbers.
Different dates of service, etc.
Therefore, practitioners should make sure that they completely proofread documentation to remove any error prior to the claim submission to the insurance companies. However, if something happens like this situation, and a practitioner receives a denied claim then they should request the insurance company to correct the mistake.
3. Capture Evidence
Make sure that you provide accurate information about the services that you have provided to a particular patient. Gather evidence and mention it on the documentation in order to support the payment of the services you have provided. Referrals, doctor prescription and any other information about the patient's medical history to prepare reimbursable claims. If needed, you should also consider the reference to the health plan's policy or guidelines for your billable services.
4. Use Accurate Information For Documentation
Lab medical billing specialists should write a complete letter that contains essential details to the insurance companies.  Also, make sure that the claim number and the member ID of the patient are included in this letter. Often, insurance companies process claims submitted with their standard appeals form rapidly.
When you receive an EOB statement then it'll tell you about the procedures that are required to be followed for the appeal. If you don't receive that information then you should call the insurance company's helpline and ask for the information.
5. Organize Everything
Insurance companies have their own set of standards that they use to trace medical claims and subsequent appeals. The only thing you need to take care of is to be just as organized that you can consistently follow-up with your claims. Consider keeping the paperwork at one single place and take notes during every phone call with the insurer.
You should also ask for the names and job titles of the person you talk to and note that down with the date of your conversation, a reference number and any other essential information required for medical bills. If you get to know that an appeal was sent for the claim that was received for the review then make sure to ask for a "Document Image Number". It will help your case and ensure that the insurance company can easily access your file and the next agent you talk to can quickly access the files and take the process further.
6. Scale-up your lab billing services to the next level
Conventionally, medical providers used to appeal for the decision directly with the payers. Although, if the claims end up in denials for the second time then they may have one more chance to change their minds. The AFA (Affordable Care Act) by Medicare requires the state to set up an external process to review denied claims.
7. Process lab revenue cycle management Faster
If a patient needs emergency medical services then you may not opt to wait for the insurance company to appeal the claims first. Certainly, in this case, you would have to file an expedited appeal if the timeline for the standard appeals process endangers the patient's life. As we all have heard horror stories about the medical staff involved in phone calls to get their claims appealed while the patient suffered from the catastrophic situation.
As I have already suggested, you should think of a partnership with a laboratory medical billing company who can assist you to manage your medical claims.
Outsource lab medical billing services to a reliable medical billing company that  can prevent your practice from havoc loopholes. Contact us! To get a free business consultation.
---
Interesting related article: "Business tasks that can be outsourced."