Leon Panetta has been unanimously elected to Oracle's board, according to an announcement made on Monday.
Oracle, based in Redwood City, said that appointing Panetta to its board was an honor.
In a news release, Michael Boskin, Oracle board chairman, said:
"Secretary Panetta is a dynamic leader with a distinguished record of public service at the highest levels of government. He will add deep expertise and brings a fresh perspective to our Board,"
About Leon Panetta
Panetta, 76 years old, has undergraduate and law degrees from Santa Clara University.
He served in the Barack Obama administration as Director of the Central Intelligence Agency from 2009 to 2011 and as Secretary of Defense from 2011 to 2013.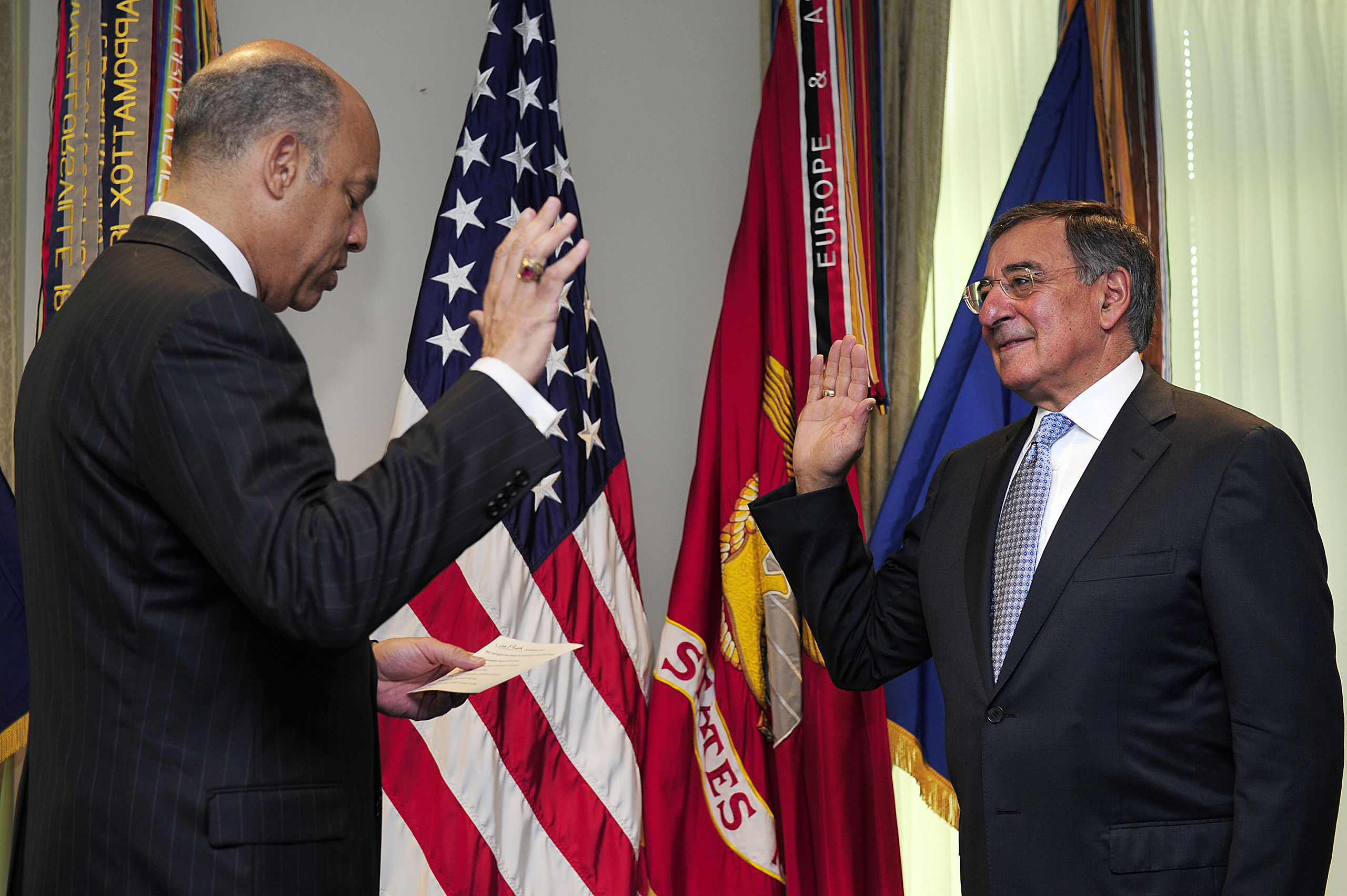 Panetta (right) being sworn in as Secretary of Defense.
He was also a director at Zenith National Insurance Corp., NYSE Euronext, Inc., Monterey Bay Aquarium and other companies.
After working for the government Panetta has focused on technology. He has been at the forefront of voicing the real threat that cyber attacks pose.
Last year at the Monterey Conference Center he said that cyber attacks are the "most dangerous potential threat" to the United States.
"This is a new frontier … an attack that could virtually paralyze this nation," he said.
It is not clear whether the appointment of Panetta will affect his role as co-director of the Panetta Institute for Public Policy, which he co-founded with his wife Sylvia in 1997.
Oracle's board members have a term of one year. Panetta will be up for re-election at the company's next annual shareholder meeting in November.